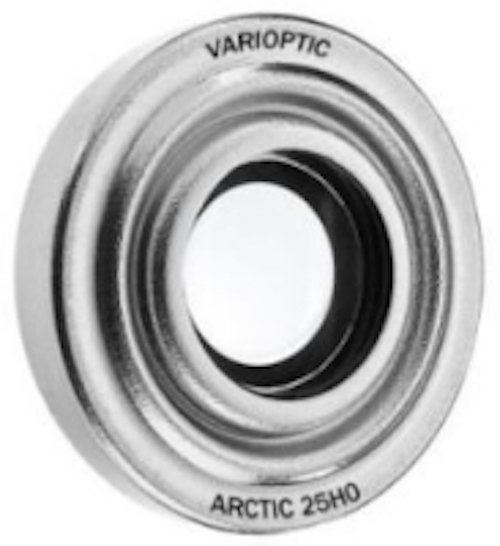 Liquid lens technology company Variopticwas acquired by Invenios LLC—a company that designs, develops, and manufactures microfluidics, microelectromechanical systems, and 3D microstructures—for an undisclosed amount.
Previously owned by Parrot Drones, Varioptic is a company specializing in liquid lens technology (pictured), which enables variable focus, variable tilt, or variable cylindrical lenses with no moving parts. The main markets for the company's products, according to a press release, are barcode readers, medical devices, industrial cameras, and defense.
Invenios has been working on improving Varioptic's OIS lens (Optical Image Stabilization), with an enhanced, low cost and scalable design. The acquisition will streamline liquid lens development efforts and enable broader market access, with an extended product portfolio.
"We are very happy to have completed the acquisition of Varioptic," said Ray Karam, President of Invenios. "Combining the expertise of Varioptic and Invenios will further grow the Liquid Lens business, and permit us to access new markets; therefore, this acquisition is excellent news for Varioptic, Invenios, and for our customers."
The deal was completed on December 29, 2016. Varioptic business, assets and employees, have been transferred to Invenios France SAS, a fully owned subsidiary of Invenios LLC. The Liquid Lens products will continue to be promoted under the Varioptic and Optilux brands.
View the press release.
Share your vision-related news by contacting James Carroll, Senior Web Editor, Vision Systems Design

To receive news like this in your inbox, click here.
Join our LinkedIn group | Like us on Facebook | Follow us on Twitter
Learn more: search the Vision Systems Design Buyer's Guide for companies, new products, press releases, and videos