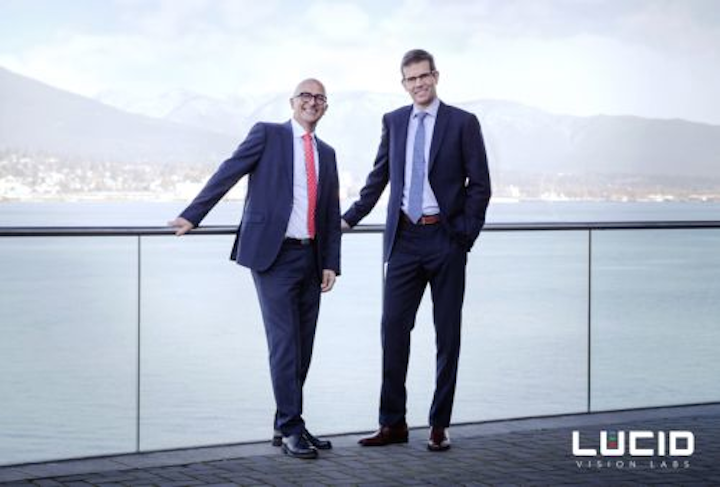 Lucid Vision Labs, Inc., a company that designs and manufactures machine vision cameras and components, has been founded by former Founder, President and VP of Engineering at Point Grey Research Inc. Rod Barman.
The company began in the Vancouver, Canada area in January 2017 and brings together the experience of both Barman and Torsten Wiesinger (pictured), General Manager, EMEA. Wiesinger is the former CEO at IDS Imaging Development Systems and the former Sales Director at MVTec Software.
As of now, the company offers three product lines: The Phoenix camera series (pictured below), the Triton camera series, and the Arena Software Development Kit. The Phoenix is a 24 x 24 mm transformable GigE camera series available with 0.4, 1.6, 3.2, and 5 MPixel CMOS image sensors from Sony, while the Triton series is an IP67 GigE camera series available with 3.2 and 5 MPixel CMOS image sensors from Sony. The Arena SDK provides API access to a variety of camera feature sets.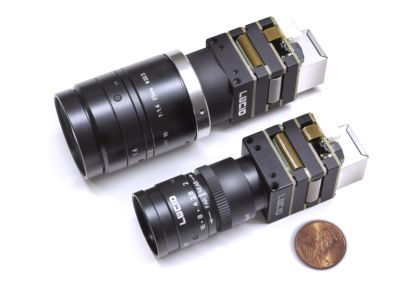 "We started this company with a shared vision - to build innovative cameras and components that help customers solve their unique design challenges today in order to succeed in their vision tomorrow," writes Barman in the company's mission statement. "For digital imaging technology to keep up with current and emerging applications, it must be fluid, it must be inspired. We innovate dynamically to create products that meet the demands of machine vision for Industry 4.0. It is an exciting time to be part of a new era of industrial production where machine vision will play a central role in smart manufacturing."

View more information on Lucid Vision Labs.
Share your vision-related news by contacting James Carroll, Senior Web Editor, Vision Systems Design

To receive news like this in your inbox, click here.
Join our LinkedIn group | Like us on Facebook | Follow us on Twitter