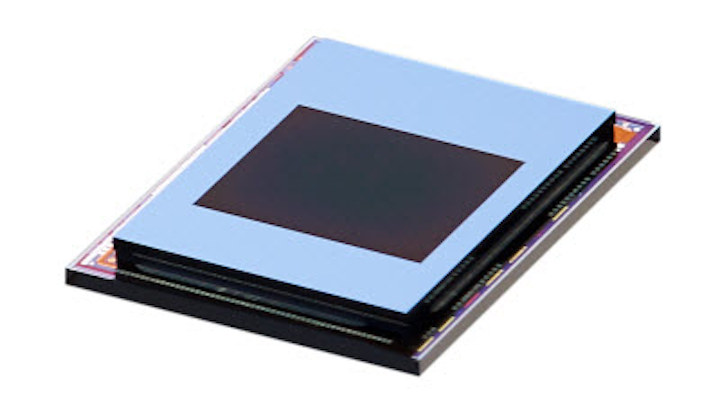 Teledyne DALSAhas introduced wafer-level packaging to its long wave infrared(LWIR) imaging platform.
The company's wafer-level packaged Vanadium Oxide (VOx) microbolometer is a 320 x 240 pixel device with 17 µm pixel size, and is available to original equipment manufacturers (OEM). The LWIR image sensor covers the 8 to 14 µm wavelength and is fully configurable with the Calibir camera and core platform from Teledyne DALSA. This new wafer-level packaging, according to Teledyne DALSA, gives the company the ability to "dramatically alter the traditional price-performance tradeoff."
With the process, Teledyne DALSA can bond multiple 200 mm wafers in a 3D stack that eliminates the need for external chip packaging, which can account for 75% or more of a device cost. By stacking a cap wafer using vacuum-sealing technology onto a CMOS readout circuit populated with Vox pixels, Teledyne DALSA suggests that it can deliver smaller, lighter devices with increased performance and lower costs.
Along with the wafer-level packaging, Teledyne DALSA will display its real-time LWIR-visible image fusion OEM sub-system—which is configured from the Calibir camera and core platform—at the Defence & Security Equipment International Show (DSEI) UK from September 12-15.
View more information on the wafer-level packaging.
View a press release on the announcement.
Share your vision-related news by contacting James Carroll, Senior Web Editor, Vision Systems Design

To receive news like this in your inbox, click here.
Join our LinkedIn group | Like us on Facebook | Follow us on Twitter