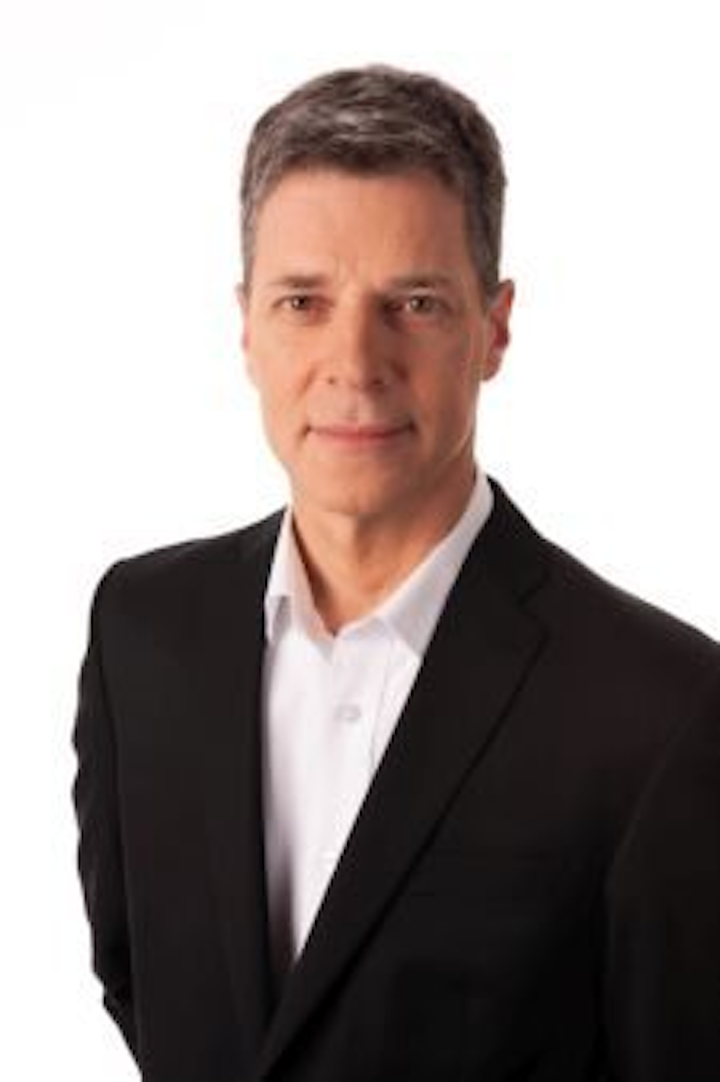 LMI Technologies is a company that works to advance quality and productivity with 3D sensor technology. Its award-winning, FactorySmart® solutions improve the quality and efficiency of factory production by providing fast, accurate, reliable inspection solutions that leverage smart 3D technologies. Unlike contact based measurement or 2D vision, our products remove complexity and dramatically reduce implementation cost while achieving repeatable, highly accurate measurement, according to Terry Arden, CEO of LMI Technologies.
Below is a conversation with Arden on the latest at his company, the importance of 3D to the industry, and the state of the vision industry. This article is being published as part of our Next Generation Vision Systems content focus. For more information on this, click here.
3D imaging was identified as one of the four hot topics in our Next Generation Vision Systems content focus. As a company specializing in 3D, why do you think 3D is so important to the industry?
3D is the final piece required for 100% inspection. For decades, we relied on 2D machine vision to help with quality control and it brought us a long way. But without geometry information giving you the actual shape of a part, you are only "seeing" a limited view driven by the contrast or edges exposed by strategic lighting. 3D completes the picture and is the reason why we see double digit growth as it drives us toward delivering 100% quality control.
What's new at your company?
LMI made a number of new product announcements during 2017 including industrial grade snapshot sensors using 2 and 5 MP technologies (Gocator 3210 and 3506) for both automotive and electronics and modular web scanners for the wood industry (Gocator 200 series) that combine scanning in 3D, 2D color, and tracheid (wood grain detection). Further, we are expanding our offices in the US and China to support further growth in staff and business development. Overall, we continue to strive for solutions that enable inline inspection in a variety of large markets.
What is your latest product and for what reason was it developed?
The Gocator Volume Checker was recently introduced to show how our standard Gocator sensors can be customized with specific measurement tools to solve a manual inspection process using non-contact 3D technology that is faster, more accurate, and easier to integrate. In this product, the volumes of an engine block cylinder and piston bowls are measured. These critical measurements were previously performed using time-consuming contact-based methods. Taking a manual process and moving it onto non-contact 3D technology is an exciting opportunity for many applications like this.
What is your take on the current state of the vision industry?
In 2D, the major industrial machine vision camera suppliers are entering a high volume, low cost business model that is driving a new wave of sales into the embedded vision retail markets. The smart camera suppliers are driving to lower cost solutions with fully integrated lighting and picking off presence/absence, barcode recognition, or simple measurement applications. Speciality machine vision solutions are falling off. Nobody wants to spend $100k and 6 months of integration time anymore.
The rise of 3D technologies in factory automation is largely due to the need to verify geometry and as a bonus, customers are seeing the other advantages of 3D such as contrast invariance (eg., black feature on black background), more repeatable measurement results, simpler deployment, and so on. With the rise of robot automation, 3D vision is a natural complement necessary to drive dynamic processes such as robot vision guidance. LMI is focusing on smart 3D inline inspection where every part is inspected on the production line with high resolution and speed and the sensor is capable of communicating within its environment to other factory equipment (like robots). It is this direction—smart inline metrology—that drives our investment, - what we call FactorySmart.
View more information on LMI Technologies.
Share your vision-related news by contacting James Carroll, Senior Web Editor, Vision Systems Design

To receive news like this in your inbox, click here.
Join our LinkedIn group | Like us on Facebook | Follow us on Twitter