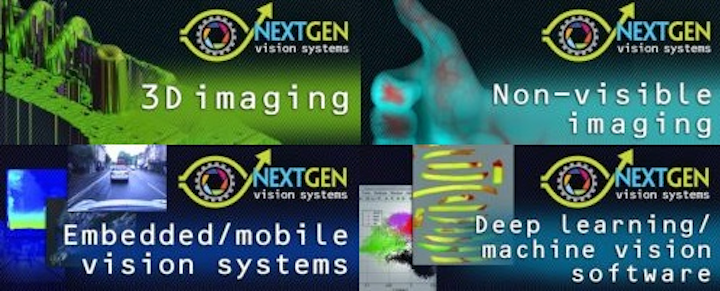 This week, we've added new resources submitted by vision experts from around the globe in each of our four Next Generation Vision Systems topics: Embedded and mobile vision systems, non-visible imaging, 3D imaging, and deep learning/machine vision software.
The content added covers the following:
Embedded vision: Machine vision automation solutions for in vitro diagnostics
Non-visible imaging: Infrared cameras help analyze water absorption in crops
3D: 3D imaging inspects cork disks at high-speed
Machine vision software: Intelligent software enables automated scene analysis
View the newly-added content here.
Share your vision-related news by contacting James Carroll, Senior Web Editor, Vision Systems Design

To receive news like this in your inbox, click here.
Join our LinkedIn group | Like us on Facebook | Follow us on Twitter