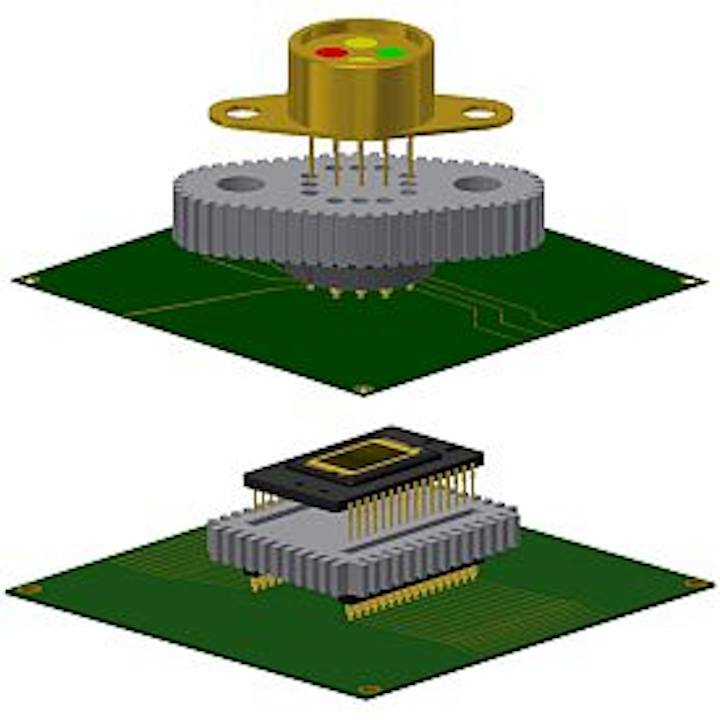 At Laser World of Photonics 2017 in Munich from June 26-29, photonics components supplier EURECA Messtechnik will showcase the patented Heat Sink Socket line from Andon Electronics. Combining the benefits of a heat sink and a socket, this solution enables users of image sensors, optoelectronic sensors, and other devices used on PC boards to reduce device heat and noise while avoiding: 1) device damage from exposure to high temperature solder, ESD, and cleaning solutions, 2) cracked solder joints and associated intermittency from differences in thermal expansion between the device and PCB, 3) labor and PC board damage from de-soldering a faulty device, and 4) production delays from holding up PCB assembly until the devices arrive.
LASER World of Photonics 2017 booth number: Hall A, Booth 319
To Learn More:
Contact:Andon Electronics Corporation
Headquarters: Lincoln, RI, USA
Product: patented Heat Sink Socket line
Key Features: Dissipates heat and reduces noise, insulated socket with aluminum heat sink body.

What Andon says:
View more information on the Heat Sink Sockets.
View More Products| Locate a vendor or system integrator | Receive e-mail updates
Share new products that you think are particularly interesting or helpful by contacting James Carroll, Senior Web Editor, Vision Systems Design.
Join our LinkedIn group | Like us on Facebook | Follow us on Twitter
Learn more: search the Vision Systems Design Buyer's Guide for companies, new products, press releases, and videos