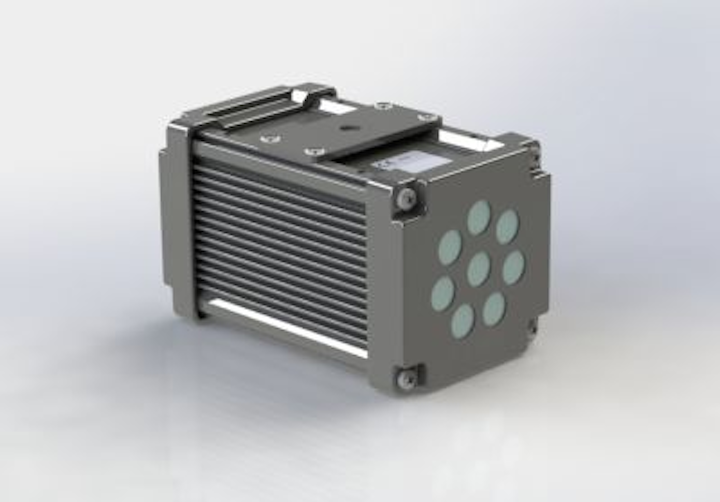 Odos Imaging, a developer of3D Time of Flightcamerasfor industrial imagingapplications, has been acquired by Rockwell Automation, Inc., which plans to apply the 3D technology to sensing products to provide solutions to a range of industrial applications, including automotive and general assembly, packaging and material handling, and logistics.
"This acquisition enables us to build on our portfolio of smart sensing and safety products, an important part of the foundation for The Connected Enterprise," said Lee Lane, Rockwell Automation vice president and general manager, safety, sensing and connectivity business. "It enables us to expand our existing capabilities by bringing 3D time-of-flight sensor technology to industrial applications."
Based in Edinburgh, Scotland, Odos Imaging was founded in 2010 and has received both the VISION awardin 2014 and a gold-level Innovators Award in 2015. The company develops 3D imaging technologies that provide customers solutions that increase awareness in and around manufacturing systems. One such camera is the StarForm Swift 3D camera (pictured), which was shown at VISION 2016 and offers direct point cloud output at a resolution of 640 x 480 at up to 30 fps. The camera—which features an operating range of 0-6 meters and has a field of view of 47° x 37°—is equipped with seven infrared LEDs (850 nm), a fixed focus lens, and factory calibration. The camera also features a GigE interface, a C++/.NET software development kit, and an integrated bypass optical filter.
"We are delighted to be joining Rockwell Automation and continue the development of 3-D imaging solutions for industrial applications," said Chris Yates, CEO, Odos Imaging. "Rockwell Automation is a company we have long admired for its ongoing commitment to innovation and substantial domain expertise. We very much look forward to playing our part in the ongoing strategy and helping to achieve the vision of a productive and sustainable future."
Rockwell Automation, Inc., is the world's largest company dedicated to industrial automation and information, and has a goal of making its customers more productive and the world more sustainable, according to the company. Headquartered in Milwaukee, Wis., Rockwell Automation employs approximately 22,000 people serving customers in more than 80 countries.
View more information on Odos Imaging.
View more information on Rockwell Automation.
Share your vision-related news by contacting James Carroll, Senior Web Editor, Vision Systems Design

To receive news like this in your inbox, click here.
Join our LinkedIn group | Like us on Facebook | Follow us on Twitter