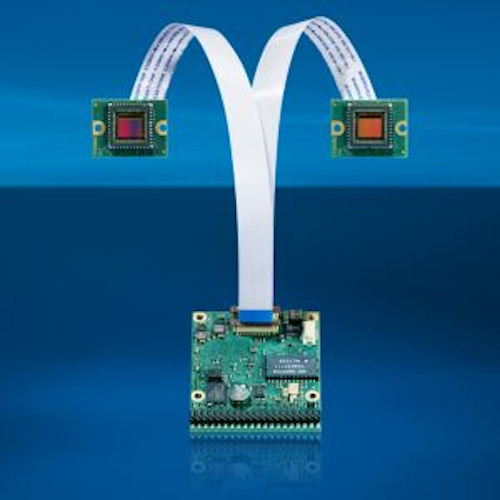 At the Embedded Vision Summit 2017, Vision Components will showcase its VC Z series of smart cameras, which are designed for integration into applications with limited space. The cameras are available in the VC nano Z camera, which measures 80 x 45 x 20 mm, and the VC pro Z with IP67 ingress protection, which measures 88 x 58 x 36 mm and can be fitted with a lens and an integrated LED illumination. All models feature the Xilinx Zynq module, a dual-core ARM Cortex A9 with 866 MHz and an integrated FPGA. Additionally, the cameras feature CMOS image sensors from e2v and Sony that range in size from 0.3 MPixel to 3.1 MPixel and can reach speeds of up to 120 fps. Z series cameras come complete with the free-of-charge VCLib software library, which provides over 300 basic industrial image processing functions such as pattern matching, that can be tested and debugged in advance in a simulation environment.
To Learn More:
Contact:Vision Components
Headquarters: Ettlingen, Germany
Product: VC Z series of smart cameras
Key Features: Xilinx Zyq dual-core Cortex A9 ARM processor with 866 MHz, integrated FPGA running the VC Linux operating system, global shutter CMOS image sensors from e2v and Sony.

What Vision Components says:
View more information the smart cameras.

View More Products| Locate a vendor or system integrator | Receive e-mail updates

Share new products that you think are particularly interesting or helpful by contacting James Carroll, Senior Web Editor, Vision Systems Design.
Join our LinkedIn group | Like us on Facebook | Follow us on Twitter
Learn more: search the Vision Systems Design Buyer's Guide for companies, new products, press releases, and videos