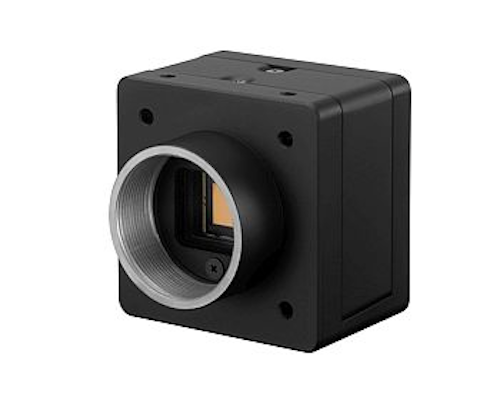 Targeting applications that include factory automation, intelligent transportation systems, food and beverage inspection, and pharmaceutical inspection, the XCL-SG510 from Sony Europe's Image Sensing Solutions is available in color and black and white models and feature a Camera Link interface. The cameras are based on the IMX250 Pregius CMOS image sensor, a 5.1 MPixel sensor with a 3.45 µm pixel size that can achieve frame rates of up to 154 fps. Functions including wide dynamic range, frame accumulation, shading and error correction, single and multi ROI (region of interest) imaging and area gain / exposure can be hardware and software triggered, using edge detection, pulse width detection, bulk trigger and sequential trigger modes.
To Learn More
Contact: Sony Image Sensing Solutions
Headquarters: The Heights, Brooklands, Surrey, UK
Product: XCL-SG510 Camera Link cameras
Key Features: Camera Link interface, color and black and white models, 5.1 MPixel IMX250 Pregius CMOS image sensor, up to 154 fps.

What Sony Image Sensing Solutions says:
View more information on the cameras.

View More Products| Locate a vendor or system integrator | Receive e-mail updates

Share new products that you think are particularly interesting or helpful by contacting James Carroll, Senior Web Editor, Vision Systems Design.
Join our LinkedIn group | Like us on Facebook | Follow us on Twitter
Learn more: search the Vision Systems Design Buyer's Guide for companies, new products, press releases, and videos