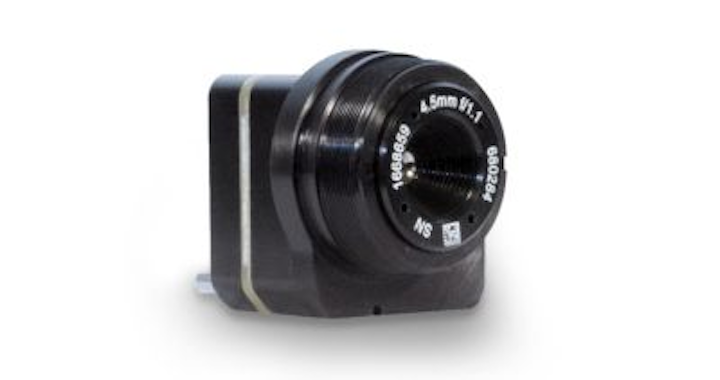 At SPIE DCS 2018, Sierra Olympic Technologies will showcase the new Tenum 640 longwave-infrared (LWIR)camera. The Tenum 640 features an uncooled vanadium oxide (VOx) microbolometer from Leonardo DRS in a 640 x 512 format with a 10 µm pixel size and can reach a frame rate of 60 fps and a sensitivity of less than 50 mK NETD. The Tenum 640 LWIR camera, according to Sierra Olympic Technologies, targets OEM applications.
SPIE DCS 2018 booth number: 1529
To Learn More:

Contact:Sierra-Olympic Technologies
Headquarters: Hood River, OR, USA
Product: Tenum 640 longwave-infrared (LWIR) camera
Key Features: 640 x 512 uncooled vanadium oxide(VOx) microbolometer with 10 µm pixel size, 60 fps frame rate.

What Sierra-Olympic says:
View more information on the camera.
View More Products| Locate a vendor or system integrator | Receive e-mail updates
Share your vision-related news by contacting James Carroll, Senior Web Editor, Vision Systems Design

To receive news like this in your inbox, click here.
Join our LinkedIn group | Like us on Facebook | Follow us on Twitter