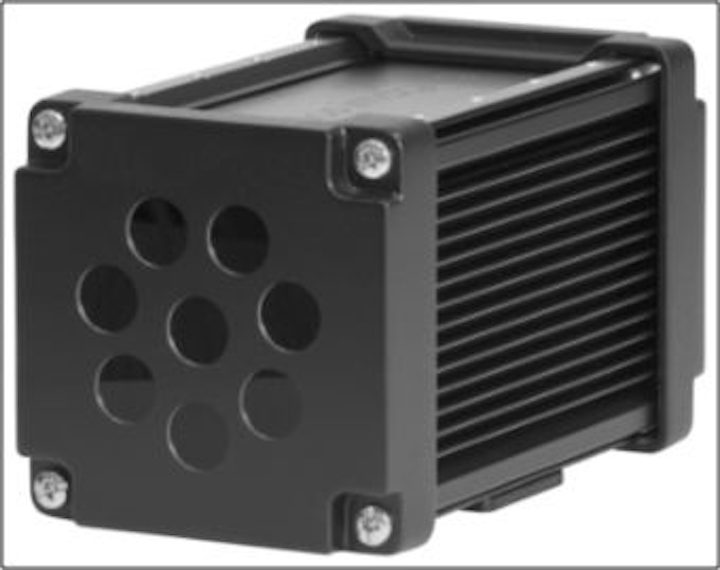 After signing an agreement with Odos Imaging, Stemmer Imaging will now offer the company's Time of Flight 3D cameras in its distribution network of 19 countries in Europe.
One of the most recent products from Odos Imaging—a Rockwell Automation company—is the Starform Swift 3D camera, which offers direct point cloud output at a resolution of 640 x 480 at 44 fps. The camera—which features an operating range of 0-6 meters and has a field of view of 43° x 33°—is equipped with seven infrared LEDs (850 nm), a fixed focus lens, and factory calibration. Additionally, the camera features a GigE interface, a C++/.NET software development kit, and an integrated bypass optical filter.
Mark Williamson, Managing Director of Stemmer Imaging, commented: "The Starform Swift TOF 3D camera perfectly complements our current range of 3D cameras and opens up a diverse range of depth perception application opportunities. Our extensive technical expertise in creating complete machine vision solutions will allow us to bring added value in a wide range of industrial markets."
The StarForm Swift, according to Odos Imaging, can be used for palletizing, box profiling and sizing, object location, and presence detection in factory processing, packaging, and logistics applications.
View more information on Odos Imaging.
View more information on Stemmer Imaging.
Share your vision-related news by contacting James Carroll, Senior Web Editor, Vision Systems Design

To receive news like this in your inbox, click here.
Join our LinkedIn group | Like us on Facebook | Follow us on Twitter