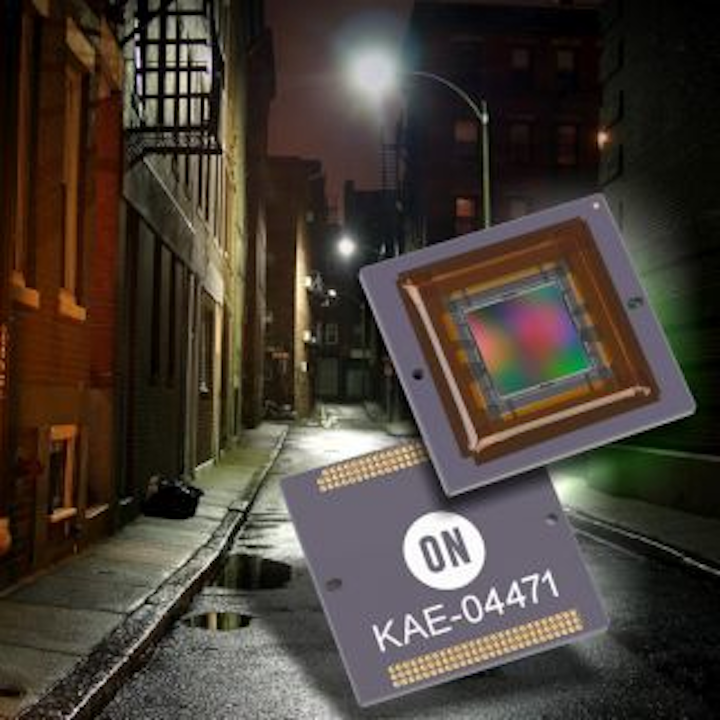 At SPIE Photonics West 2018, ON Semiconductorwill showcase its KAE-04471 EMCCD image sensor. The KAE-04471 is a 4.4 MPixel, 4/3" format interline transfer ECCD image sensor that features large 7.4 µm pixels and reaches a frame rate of 30s and provides exceptional imaging performance in extreme low light applications, according to the company. An intra-scene switchable gain feature samples each charge packet on a pixel-by-pixel basis, which enables the camera system to determine whether the charge will be routed through the normal gain output or the EMCCD output based on a user-selectable threshold. This feature, according to ON Semiconductor, enables imaging in extreme low lighting, even when bright objects are within a dark scene, allowing a camera to capture quality images from sunlight to starlight.
SPIE Photonics West 2018 booth number: 4562
To Learn More:

Contact: ON Semiconductor
Headquarters: Phoenix, AZ, USA
Product: KAE-04471 and KAE-02152 Interline Transfer EMCCD sensors
Key Features: Available in monochrome or Bayer color, Interline Transfer EMCCD design, 7.4 µm pixel size, 4.4 MPixel sensor, 30 fps.

What ON Semiconductor says:
View more information on the KAE-04471.

View More Products| Locate a vendor or system integrator | Receive e-mail updates
Share your vision-related news by contacting James Carroll, Senior Web Editor, Vision Systems Design

To receive news like this in your inbox, click here.
Join our LinkedIn group | Like us on Facebook | Follow us on Twitter