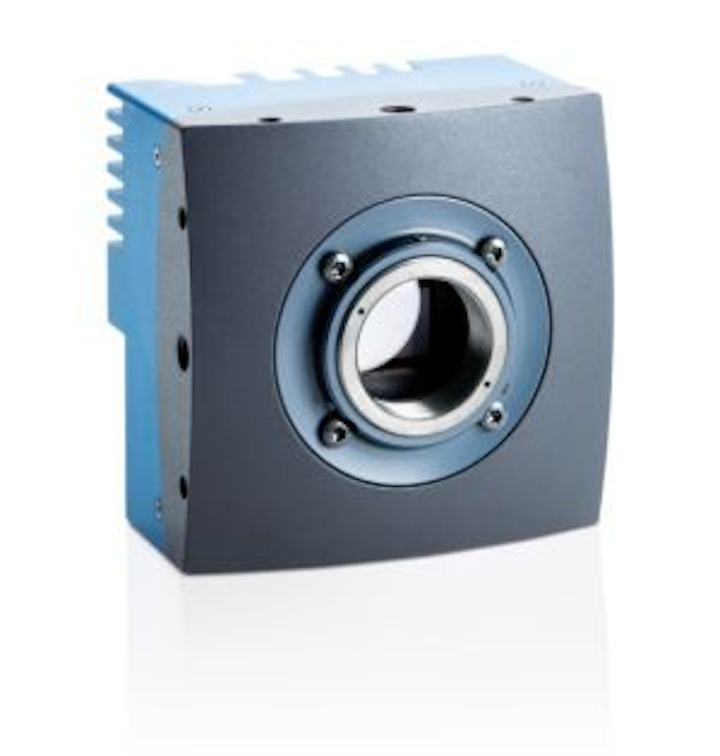 EoSens 3FIBER, the first in a new series of high-speed machine vision cameras with fiber interface from Mikrotron, will be on display SPIE Photonics West 2018. The camera features the 3 MPixel LUPA3000 CMOS image sensor from ON Semiconductor, which has an 8 µm pixel size and can achieve a frame rate of up to 566 fps. Able to transmit data up to a distance of up to 300 meters, the camera can also achieve a frame rate of up to 225,000 fps at smaller ROIs. The EoSens 3FIBER also features a compact and robust MTP/MPO connector to ensure that the camera does not disconnect even during fast and sudden movements, according to the company. Additionally, the camera has a fanless design, 25 GBit/s data transfer rate for real-time streaming, and EMVA1288 for standardized reporting.
SPIE Photonics West 2018 booth number: 54
To Learn More:
Contact:Mikrotron
Headquarters: Unterschleissheim, Germany
Product: EoSens 3FIBER high-speed machine vision camera
Key Features: Fiber interface, 3 MPixel LUPA3000 CMOS image sensor, 556 fps at full resolution, operates at distances of up to 300 meters.
What Mikrotron says:
View more information on the camera.
View More Products| Locate a vendor or system integrator | Receive e-mail updates
Share your vision-related news by contacting James Carroll, Senior Web Editor, Vision Systems Design

To receive news like this in your inbox, click here.
Join our LinkedIn group | Like us on Facebook | Follow us on Twitter