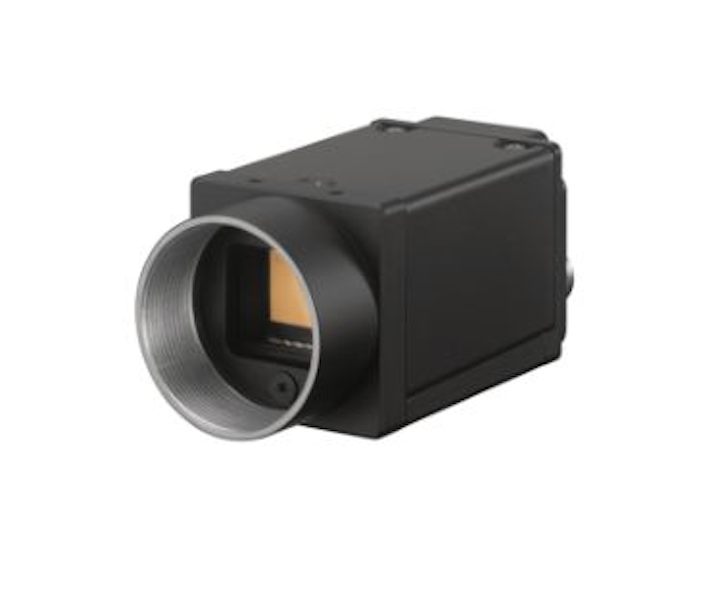 Sony Europe's Image Sensing Solutions has announced the release of the XCG-CP510 machine vision camera, which uses a polarized image sensor. The camera is based on Sony's new IMX250MZR global shutter CMOS image sensor, which is a 5.1 MPixel monochrome sensor that features a four-way polarized filter design, which consists of four separate polarizing filters – angled at 0°, 45°, 90°, and 135° - that have been arranged in a regular pattern across the sensor.
Through its GigE interface, the camera can acquire polarized monochrome images at 23 fps. Additionally, the camera—which will debut at VISION 2018 in Stuttgart from November 6-8—features a software development kit for the development of polarized-light applications.

To Learn More
Contact: Sony Image Sensing Solutions
Headquarters: The Heights, Brooklands, Surrey, UK
Product: XCG-CP510 machine vision camera
Key Features: 5.1 MPixel Sony IMX250MZR global shutter CMOS image sensor with polarization filters, GigE interface, SDK.
What Sony Image Sensing Solutions says:
View more information on the camera.

View More Products| Locate a vendor or system integrator | Receive e-mail updates
Share your vision-related news by contacting James Carroll, Senior Web Editor, Vision Systems Design

To receive news like this in your inbox, click here.
Join our LinkedIn group | Like us on Facebook | Follow us on Twitter