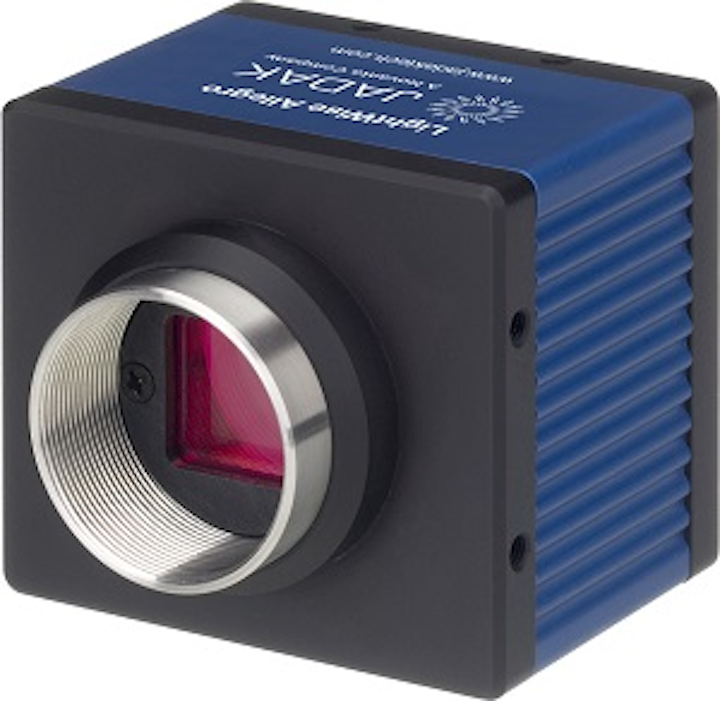 JADAK, a business unit of Novanta Corporation, has announced the acquisition of smart camera and imaging product company Imaging Solutions Group (ISG).
"ISG's intelligent cameras will provide our customers with a broader and more robust line of embedded machine vision and image analysis solutions," said Janie Goddard, President of JADAK. "Our expanded and proven portfolio of cameras provides us with increased competency in optical, mechanical and electrical design, delivering accurate and repeatable results with sensitivity to capture images in low light or high motion."
With the acquisition, ISG customers, partners, and employees will be provided with a broader line of smart cameras and machine vision software, an enhanced engineering team and resources, and expanded commercial and technical support, to continue to provide both plug-and-play and customized solutions to meet specific application needs. ISG's Allegro smart cameras (pictured), according to Jadak, will complement the company's existing camera and software solutions, providing "customizable, high-resolution machine vision cameras with embedded FPGA capabilities." ISG develops both USB3 and GigE cameras.
JADAK is a company that develops machine vision, RFID, barcode, printing, and color and light measurement products and services for original equipment manufacturers (OEMs). The company has a specific focus in developing embedded machine vision products for the healthcare market, as well as smart cameras and image analysis software, including Clarity 2.0, which was released in 2017 and provides users with configuration and control of basic machine vision applications with smart cameras.
Share your vision-related news by contacting James Carroll, Senior Web Editor, Vision Systems Design

To receive news like this in your inbox, click here.
Join our LinkedIn group | Like us on Facebook | Follow us on Twitter