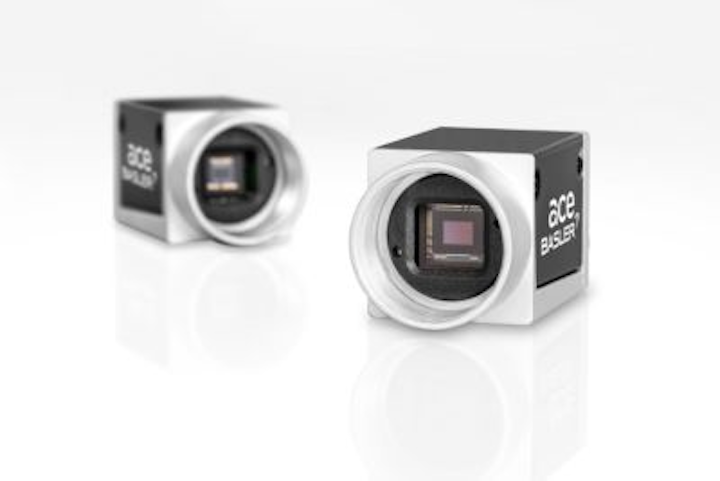 Developed as 1:1 replacement for CCD cameras that are based on the popular but discontinued SonyICX618 CCD image sensor, Basler's acA640-121gm ace U camera is a monochrome GigE Vision camera with the same optical format, resolution, speed, and pixel size as the CCD-based models.
The monochrome camera is based on a Sony CMOS replacement for the ICX618 (no model number provided), that offers VGA resolution and up to 130 fps. Basler's new patented algorithm enables the sensor characteristics of the Sony ICX618 to be reproduced 1:1 without distorting the EMVA values of the camera. With identical exposure scenarios, according to Basler, the new ace U delivers comparable gray values, and at the same working distance, it delivers the same image detail and the same resolution. The company's pylon Camera Software Suite enables integration of the ace U into applications.

To Learn More:

Contact:Basler
Headquarters: Ahrensburg, Germany
Product: acA640-121gm ace U camera
Key Features: 659 x 494 monochrome Sony CMOS replacement for the ICX618, up to 130 fps, GigE Vision interface, pylon software.

What Basler says:
View more information on the camera.

View More Products| Locate a vendor or system integrator | Receive e-mail updates
Share your vision-related news by contacting James Carroll, Senior Web Editor, Vision Systems Design

To receive news like this in your inbox, click here.
Join our LinkedIn group | Like us on Facebook | Follow us on Twitter