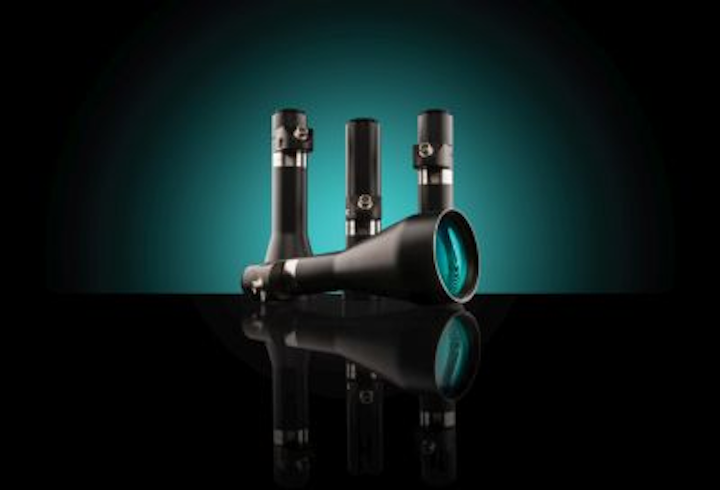 At the Edmund Optics booth at VISION 2018, the company will showcase its TECHSPEC MercuryTL liquid lens telecentric lenses. These lenses, according to the company, combine the unique feature of telecentric lenses, eliminating parallax (or perspective) error, with a liquid lens, allowing for the focus to be electronically controlled. These C-Mount lenses are currently available in four models that offer working distances of 169 – 265 mm, 91 – 173 mm, 84 – 101 mm, and 85 – 99 mm, and are designed for a maximum camera sensor format of 1/2".
VISION 2018 booth number: Hall 1, Stand 1D42

To Learn More:

Contact: Edmund Optics
Headquarters: Barrington, NJ, USA
Product: TECHSPEC MercuryTL liquid lens telecentric lenses
Key Features: Integrated liquid lens for quick autofocus, C-Mount lens mount, four models with varying working distances.

What Edmund Optics says:
View more information on the lenses.

View More Products | Locate a vendor or system integrator | Receive e-mail updates
Share your vision-related news by contacting James Carroll, Senior Web Editor, Vision Systems Design

To receive news like this in your inbox, click here.
Join our LinkedIn group | Like us on Facebook | Follow us on Twitter