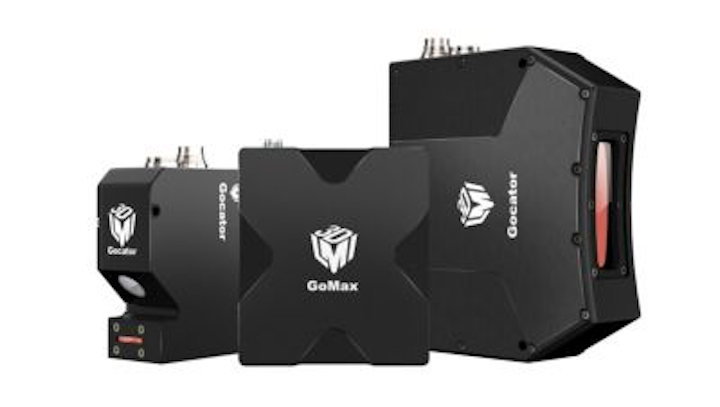 At VISION 2018 in Stuttgart, Germany; LMI Technologies will introduce three new 3D inspection products, including the Gocator 2510 and 2520, which the company touts as the most advanced Gocator line profilers to date. Designed for small parts inspection, the sensors feature a custom high-speed imager, FPGA processing, inspection rates up to 10kHz, while generating 3D scans down to 8 µm X resolution.
LMI Technologies will also showcase the Gocator 3504, which has an industrial stereo camera design and point-and-shoot technology. The Gocator 3504, according to LMI, offers 6 µm XY resolution, +/-0.5 µm measurement repeatability, and is designed for a range of inspection applications. Additionally, LMI Technologies will debut its GoMax smart vision accelerator hardware solution, which is designed to accelerate any Gocator 3D smart sensor to meet inline product speed, without the need for an industrial PC.
VISION 2018 Booth number: Hall 1, Stand 1C14

To Learn More:

Contact:LMI Technologies
Headquarters: Burnaby, BC, Canada
Products: Gocator 2510, Gocator 2520, Gocator 3503, GoMax smart vision accelerator.

What LMI Technologies says:
View more information on LMI sensors and scanners.

View More Products| Locate a vendor or system integrator | Receive e-mail updates
Share your vision-related news by contacting James Carroll, Senior Web Editor, Vision Systems Design

To receive news like this in your inbox, click here.
Join our LinkedIn group | Like us on Facebook | Follow us on Twitter