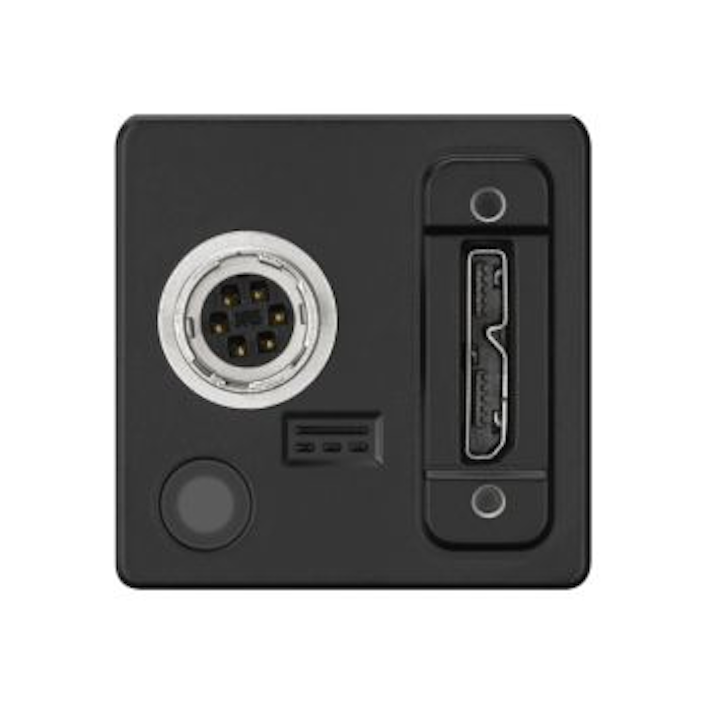 Sony Europe's Image Sensing Solutions has announced the release of its first USB3 Vision camera, the XCU-CG160, which is available in color and monochrome versions. The 29 x 29 x 42 mm C-Mount camera is based on the Sony Pregius IMX273 global shutter CMOS image sensor, which is a 1.6 MPixel sensor that transmits data at more than 100 fps. The monochrome camera has a minimum illumination of just 0.5 lx, while the color camera requires just 12 lx and comes with a manual, auto, and one-push white balance setting. Additionally, both versions have a sensitivity of F5.6, a gain of 0 to +18 dB, a shutter speed of 60 s to 1/10,000 s and feature image processing capabilities including area gain and defect pixel correction.

To Learn More

Contact: Sony Image Sensing Solutions
Headquarters: The Heights, Brooklands, Surrey, UK
Product: XCU-CG160 USB3 Vision camera
Key Features: 1.6 MPixel global shutter IMX273 CMOS image sensor, 100 fps, USB3 Vision interface, color and mono versions.

What Sony Image Sensing Solutions says:
View more information on the camera.

View More Products| Locate a vendor or system integrator | Receive e-mail updates
Share your vision-related news by contacting James Carroll, Senior Web Editor, Vision Systems Design

To receive news like this in your inbox, click here.
Join our LinkedIn group | Like us on Facebook | Follow us on Twitter