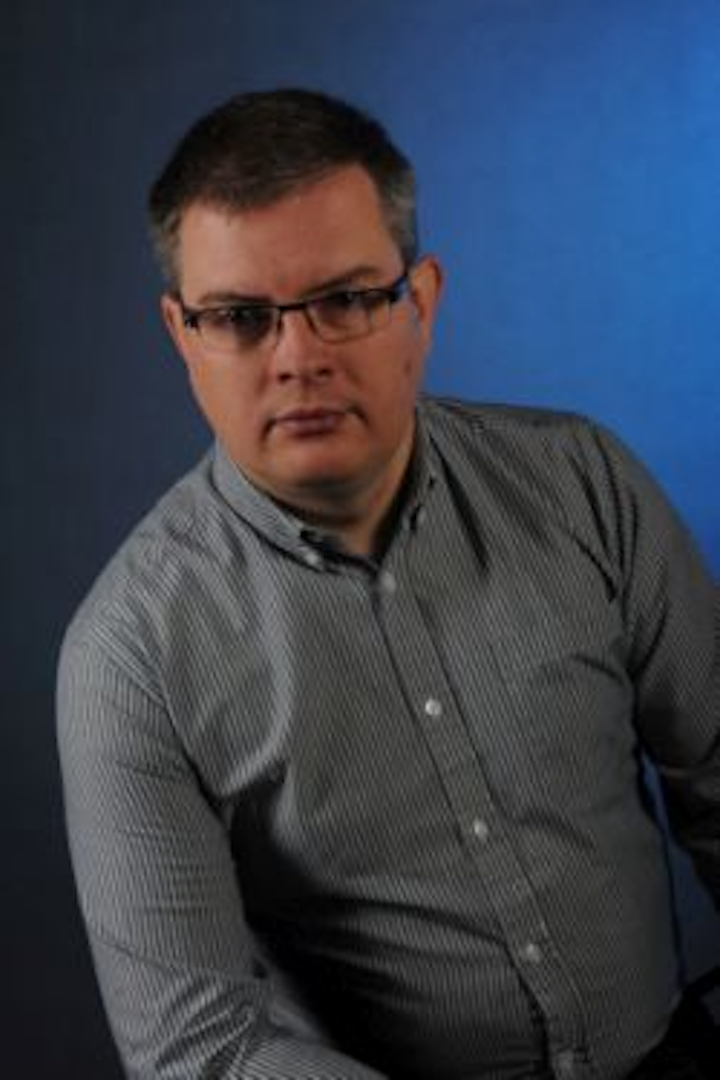 The European Machine Vision Association (EMVA) has appointed Arnaud Darmont—one of the developers of the EMVA 1288 standard—as new EMVA machine vision standards manager.
Darmont (pictured) is the Founder and CEO of Aphesa, which develops custom cameras and vision systems for specific customer applications. Additionally, Aphesa offers image sensor consulting, and image sensor and camera measurements. He will be responsible for the promotion of European machine vision standardization activities worldwide and the coordination of the development process of machine vision standards. Additionally, he will be tasked with identifying new standardization needs.
"We are thrilled to have Arnaud joining the EMVA team to fill such an important role as Standards Manager," said EMVA President Jochem Herrmann. "He brings profound and long machine vision experience in engineering, management and marketing; and has been working on CMOS image sensors, industrial cameras, image quality, and embedded processing. Furthermore, Arnaud is one of the developers of the EMVA1288 standard. We are looking forward to working with him to take the EMVA standardization activities to the next level."
EMVA standards include the widely-adopted GenICam, which standardizes the interfacing of a vision device and a computer, as well as EMVA1288, which is a characterization and specification procedure for image sensors and cameras used in machine vision.
Since 2009, the EMVA has collaborated with other international associations on the standardization of the technologies and processes in machine vision. These joint global standardization activities, according to the EMVA, have become a pillar of the success of the machine vision technology in numerous industrial and non-industrial applications.
View more information on EMVA standards.
Share your vision-related news by contacting James Carroll, Senior Web Editor, Vision Systems Design

To receive news like this in your inbox, click here.
Join our LinkedIn group | Like us on Facebook | Follow us on Twitter