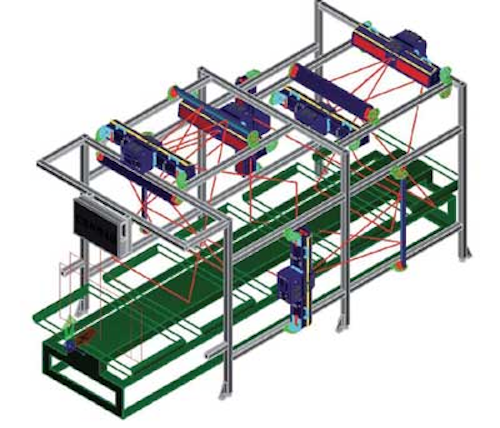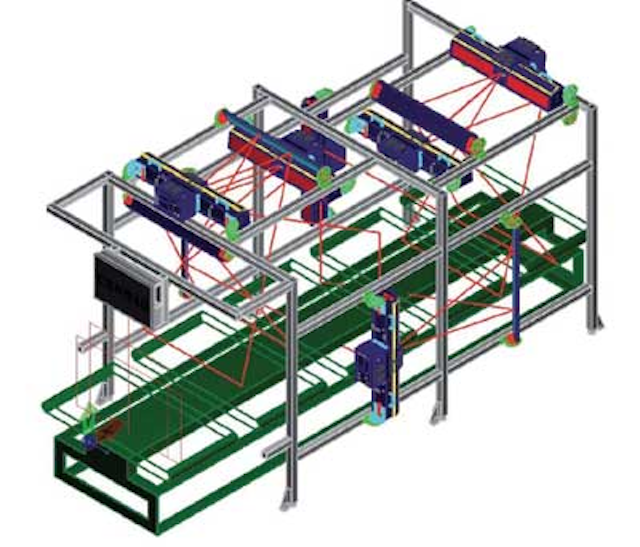 To improve the speed and reliability of its food sorting and distribution procedures, a major French hypermarket chain has enlisted Datalogic (Bologna, Italy; www.datalogic.com) and systems integrator Actemium (Montesson , France; www.actemium.com) to install an industrial imaging system to automate the process.
At the hypermarket's distribution center, a Datalogic NVS9000 industrial imaging system was installed to optimize the distribution of fresh produce, including dairy products, which require handling at temperatures between 3-4°C maximum. The system optimizes the process by efficiently sorting time- and temperature-sensitive perishables. The NVS9000 system is comprised of five cameras with CCD image sensors covering five areas.
The 7ft t-long system achieves a reading speed of 4.8 m/s and features a field of view of 55 in, OCR-compatibility, and aluminum die casting with IP65 protection. In addition, the system features an operating temperature range of 32° to 122°F.
The chain operates 16 logistics hubs and 400 plus hypermarkets throughout France, which puts a strain on distribution and processing needs. Incoming perishables need to be handled in a time-critical, temperature-sensitive process to ensure that goods arrive and leave for the proper destinations.
With the installation of the imaging system, the company can scan and read all items processed on the sorting systems running at 1m/s, regardless of size or barcode type. The system inspects all goods on the conveyor line, including fresh produce such as cheese and butter, for distribution to retail stores one hour after arriving from the external supplier.
More Vision Systems Issue Articles
Vision Systems Articles Archives