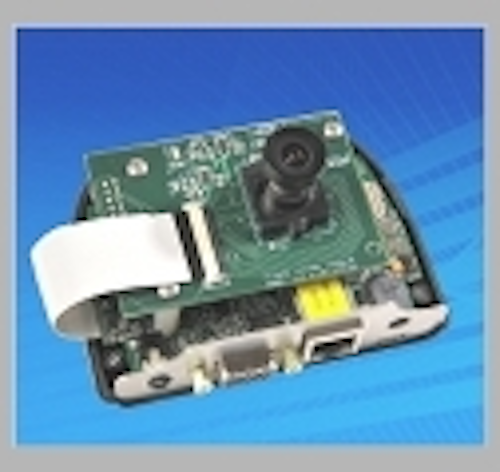 NEW PRODUCT PRESS RELEASE
ChipWrights, Inc. (Bedford, MA, USA), part of AD Group, announces a color pipeline solution for cameras using non-system-on-chip (SoC)sensors based on ChipWrights' CW5631 SoC. The solution requires a CW5631 SoC and a DDR2 DRAM; it can be employed in tandem with a second CW5631 SoC, which can be used as a system processor or as a stand-alone image sensor pipeline in existing camera designs.
The chip has 16-bit streaming input and output ports, which can be configured for BT.601 or BT.656 operation. The image pipeline is implemented in software that runs on ChipWrights' DSP and can be as complex or simple as required. The pipeline inputs raw sensor data inBayer format and outputs the image as YUV422i.
"The industry has been waiting for such a flexible, general purpose solution for the image pipeline in custom cameras," said ChipWrights' President Cary Robins. "System designers are eager to leverage an image pipeline that solves the problem efficiently and at low cost but also allows them to enhance with their own system knowledge and algorithms to provide even higher quality results. I am excited to see what our customers do with this technology," he added.
ChipWrights will release the Color Pipeline's Source Code to qualified customers. Customers can modify and enhance the code for their applications. The baseline release includes:
• Bad pixel interpolation
• Auto-white balance and auto-exposure calculation
• Black level clip
• Lens shading correction
• Update statistics
• Bayer Interpolation
• Color Transform to sRGB
• White Clamp
• Gamma LUT
• Convert to YUV422i
Image Enhancement Library
A library of image enhancement features is available for free as binaries. The source can be purchased. Initial features include:
• Lens Dewarping (with multiple viewing options)
• Wavelet Denoising
Additional features may include:
• Focus Enhancement
• Dynamic Range Enhancement
• Face Detection
• Fog/Haze Removal
• Multi-view Processing
The CW5631 SoC offers the flexibility and computational power to implement a wide variety of options. The CW5631 SoC includes programmable timing generators for Horizontal and Vertical Sync timing and an I2C Master to configure and control the image sensor. In a typical application the device consumes about 350 mW.
ChipWrights will offer two hardware reference designs.
• The first (currently available) uses a 2Mpixel Aptina SoC configured to output raw video data and one CW5631 SoC to do the Image Pipeline processing.
• The second reference design (available in April) uses two CW5631 SOCs. One SoC will be configured as the image pipeline; the second as a system processor performing MJPEG, MPEG4, or H.264 compression; controlling an Ethernet connection, SD card, optional hard drive, running local DVR functionality and running a web server for browser-based camera control. This reference design uses a 5Mpixel Aptina sensor and can be used as a turnkey solution.
SOURCE:ChipWrights

-- Posted byVision Systems Design