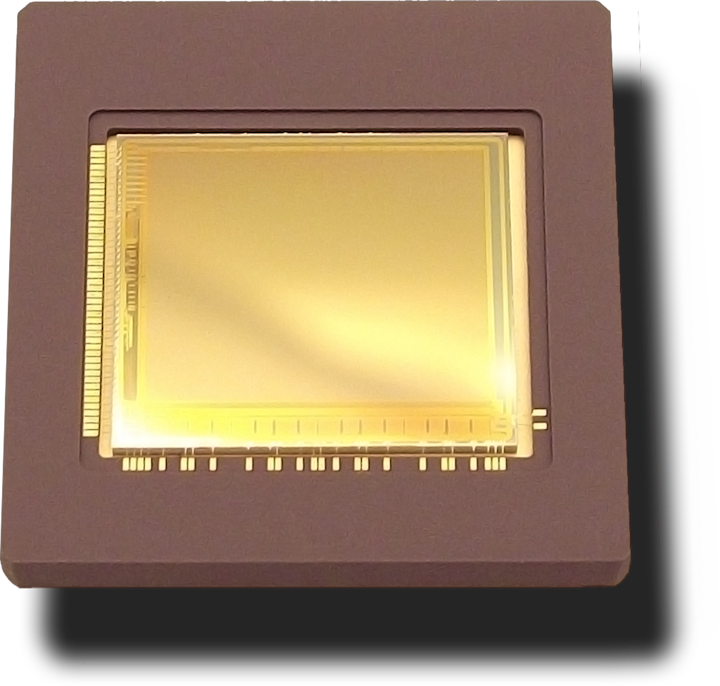 The Lynx CMOS digital image sensor operates under both daylight and low-light levels, for applications that require high-resolution detection across varying light conditions. It provides a consistent read noise below 4e- at rates up to 100 frames/sec. The imager has 9.7 μm2 pixels and high fill factor for improved signal-to-noise performance.
Photonis USA
Lancaster, PA
-- Posted by Vision Systems Design

View More Vision+Automation Products

Locate a vendor or system integrator in our Online Buyer's Guide

---
NEW PRODUCT PRESS RELEASE
PHOTONIS Introduces Low-Light Digital CMOS Sensor
SXGA Resolution Enables 24/7 Vision and Surveillance
Lancaster, PA - PHOTONIS USA introduces the Lynx CMOS sensor, a new low-light digital image sensor designed for high performance under both daylight and low-light level conditions, making it ideal for applications where high-resolution detection across varying light conditions is critical.
The Lynx CMOS sensor provides a consistent read noise below 4e- at rates up to its full 100 fps, with superior signal-to-noise performance due to its large 9.7µm2 pixels and high fill factor. With a power consumption under 200mW providing a direct digital output, the Lynx CMOS sensor is ideal for man-portable systems and unmanned remote posts where 24/7 CCTV image availability is required. The new sensor provides a full SXGA resolution (1280 x 1024 pixels). It is designed for simple integration into a variety of camera platforms by either manufacturers or OEMs.
The new Lynx CMOS sensor is the first operational Night Vision and Homeland Security Digital sensor combining all the criteria of a high performing Night Vision device. It is based on full solid-state technology and operates in both daylight and low-light levels (equivalent to night level 3 / Quarter Moon), which will open new perspectives in connecting Night Vision to Command and Control (C2). In addition, the Lynx CMOS sensor can provide urban and suburban surveillance both day and night, supporting advanced applications such as vehicle protection as well as the fusion of digital images such as night image (in the visible spectrum) and infra-red (IR).
PHOTONIS provides a wide range of night vision imaging technologies to Armed Forces across the globe, and is continuously innovating in the development of new low-light imaging technologies. Goossen Boers, CEO of PHOTONIS, commented, "The ground-breaking Lynx CMOS digital sensor is a pure product of our Night Vision expertise. It differentiates itself from other sensors in the market by the perfect combination of large pixels collecting the maximum amount of photons, low noise, low power consumption, very high sensitivity and extended wavelength range. The new sensor reinforces our continued commitment to the low light imaging market as well as to our innovation and new product development."
The Lynx CMOS sensor is the latest in the PHOTONIS line of low-light imaging sensors and cameras. In 2011, PHOTONIS released a digital scientific camera, the xSCELL, with its exclusive InXite™ sensor which provides read noise as low as 2e- at 1000 fps, to support scientific imaging applications.
PHOTONIS is a multinational high-technology group, with more than 40 years experience in manufacture, sales and innovation, specializing in photo sensor technology. The Group operates internationally in the Night Vision, Industrial, Scientific and Medical Imaging markets and celebrates its 75 anniversary this year. PHOTONIS USA designs and manufactures a wide range of custom and standard components and assemblies for mass spectroscopy as well as other medical, bio-medical and scientific instruments and holds several patents in these fields.
SOURCE: Photonis USA