FRAMOS distributes Lumenera USB 3.0 cameras based on CMOSIS image sensors
FRAMOS is distributing a line of USB 3.0 cameras from Lumenera that leverages CMOSIS CMV4000 (Lt425 model) and CMV2000 (Lt225 model) megapixel image sensors.
Nov 14th, 2012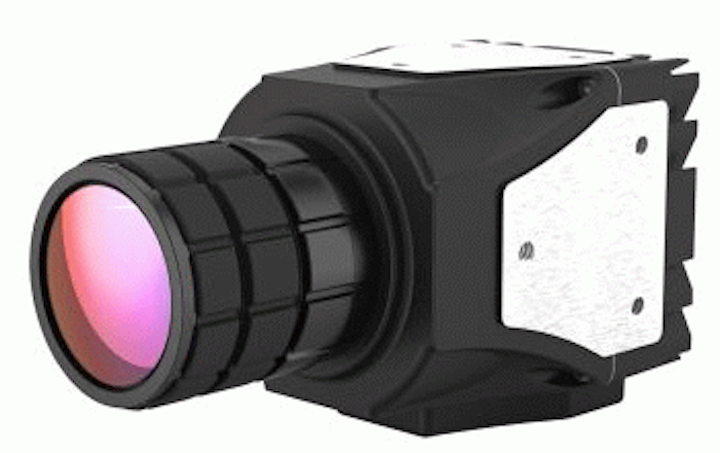 A line ofUSB 3.0 cameras from Lumenera leverages CMOSIS CMV4000 (Lt425 model) and CMV2000 (Lt225 model) megapixel image sensors, including near-infrared (NIR) enhanced sensors. The USB 3.0 interface enables simple integration of cameras with a PC without requiring an additional frame grabber. The CMOS global-shutter sensors feature 5.5-μm pixels with blur-free performance, with low noise and high sensitivity. The 2- and 4-Mpixel, color and monochrome cameras capture images at up to 180 frames/sec rates.
FRAMOS (distrib.)
Pullach/Munich, Germany
-- Posted byVision Systems Design

View More Vision+Automation Products

Locate a vendor or system integrator in our Online Buyer's Guide

---
NEW PRODUCT PRESS RELEASE
USB 3.0 CMOSIS Sensor-Based Cameras from Lumenera
Low noise, high sensitivity cameras that rival CCD performance
Lumenera was one of the first in the imaging industry to leverage USB technology, and is now doing it again by pairing CMOSIS sensors with a USB 3.0 interface. The company has combined the highly anticipated USB 3.0 interface with high-speed global shutter CMOS sensors from CMOSIS, all in a new compact package that exudes performance.
This new product line will feature six distinct cameras based on the CMOSIS CMV4000 (Lt425) and CMV2000 (Lt225) megapixel sensors, including the NIR enhanced versions.
- Very high frame rates up to 180 fps
- 2 and 4 MP, color and mono, NIR solutions;
- Blur-free global shutter CMOS sensor;
- Large 5.5 μm pixels
- Low noise and high sensitivity

Product highlights include a robust, sleek enclosure, compact design for integration, as well as industrial and scientific models. Built in FPGA-based image processing ensures the highest image quality without having to compromise on performance.
The combination of USB 3.0 technology with this sensor family unleashes the speed limitations associated with other data interfaces. USB 3.0 is an exciting new data interface technology enabling new applications by offering data rates comparable to CameraLink (and far exceeding GigE), without the software and hardware complexities of CameraLink. USB 3.0 is native to modern computers sold today and therefore does not require the necessary framegrabber card for CameraLink, resulting in a simpler system with a reduced total system cost as framegrabbers can be quite expensive.
Don't compromise on image quality and performance. Stand high above the competition with Lumenera's high quality and performance cameras.
About FRAMOS:
FRAMOS has been established as an innovative and sustainable partner in the area of industrial image processing for the last 30 years. Together with our comprehensive portfolio of imaging components such as sensors, companion chips, cameras, optics, lightings and various accessories, we support our customers with a real variety of development services, ranging from short-term solutions for complex demands up to large scale marketable developments of complete systems. On this basis, we find or develop solutions for the key challenges in image processing, so that our customers can focus on increasing their competitive advantage.
FRAMOS GmbH
Zugspitzstraße 5C
82049 Pullach / Munich
Phone: +49 (0)89-710667-0
Fax: +49 (0)89-710667-66
Product contact: Dr.-Ing. Ronald Müller, ronald.mueller@framos.eu
SOURCE:FRAMOS