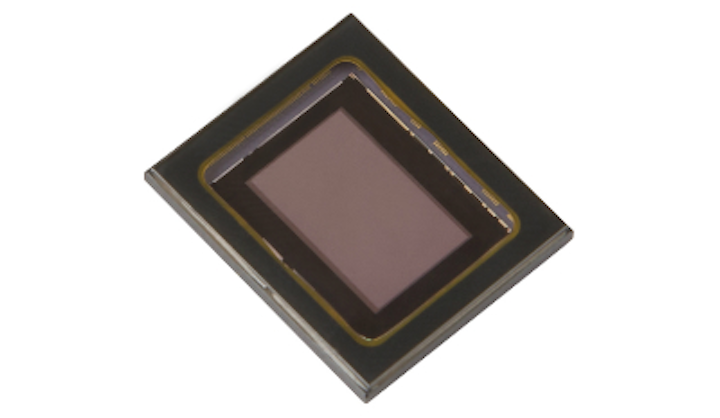 FRAMOS is distributing evaluation samples of the new Sony IMX426 Pregius third-generation global shutter CMOS sensor. The IMX426 is a diagonal 9.2 mm, 1/1.7 format sensor that features a 9 µm square pixel pitch and can capture VGA resolution, 10-bit images at 1,449 fps, and via the SLVS-EC interface reaches a readout speed up to 1,594 fps for 8-bit images. The IMX426 can also operate at 12-bit resolution and can be programmed for multiple ROI.
Sony's IMX426 sensor operates with analog 3.3 V, digital 1.2 V, and interface 1.8V power supplies. It features high/low conversation gain modes, dual triggering, dual ADC, and self-triggering. FRAMOS says this combination of features produce high sensitivity, low dark current, and low PLS characteristics. Mass production of the IMX426 monochrome sensor begins at the end of 2018, and the color version goes into production in the middle of Q1 2019.
To Learn More:
Contact: FRAMOS
Headquarters: Ottawa, Ontario, Canada
Product: SonyIMX426 CMOS image sensor
Key Features: 0.5 MPixels, 9 µm square pixel pitch, 10-bit capture at 1,449 fps, 8-bit capture at 1,592 fps, 92. mm diagonal, 1/1.7 format
What FRAMOS says:
View more information on the Sony IMX426 CMOS image sensor.
View More Products| Locate a vendor or system integrator | Receive e-mail updates
Share your vision-related news by contacting Dennis Scimeca, Associate Editor, Vision Systems Design