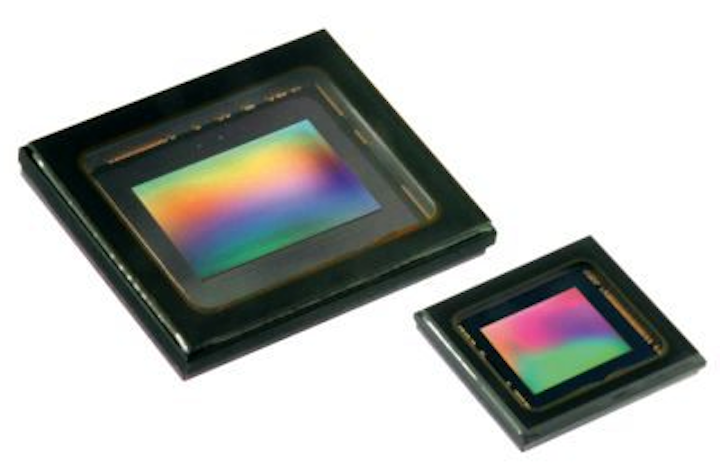 Market research and strategy consulting firm Yole Développement is bullish on the future of CMOSimage sensors (CIS), according to a new report titled "Status of the CMOS Image Sensor Industry." In 2017 the CIS market reached $13.9 billion. Yole Développement predicts a total market value of $23 billion by 2023.
The firm believes that the growth of the CIS market will be driven largely by dual-camera configurations in mobile devices, with the security and automotive industries also playing significant roles. Mobile, consumer, and computing spending together generated 85% of the total revenue for CMOS image sensors, according to the report. Mobile devices alone represented 69% of that revenue.
Sony controlled 42% of market share, states the report, owing in large part to the continued success of Apple's iPhone devices, for which Sony is the main supplier. Many smartphones now feature rear dual cameras to improve resolution, increase performance in low light conditions, and enable optical zoom functions. Front dual cameras are also being deployed on smartphones, enabling biometric face and iris recognition. As the producers of mobile devices continue to innovate and compete, the CMOS image sensor will continue to benefit.
Yole Développement's report also discusses the growing use of cameras in the automotive industry. Rear back-up cameras are mandatory in all cars sold in the United States beginning with the 2018 model year. Worldwide, use of cameras for advanced driver assistance system collision avoidance, or for parking assist cameras, is also growing. ON Semiconductor is the key player in the automotive CIS market, according to the report, with OmniVision also making good revenue in the sector.
Samsung and OmniVision are seeing success in the Chinese CIS market, according to Yole Développement's data. Hikvision and Dahua, meanwhile, are the new leading OEM manufacturers in the security portion of the CIS market. Modern security systems don't have to limit the number of cameras in the system based on human supervision, which has led to growth in the security sector.
Yole Développement's report also calls out STMicroelectronics and Smartsense as rising stars in the CIS market.
Share your vision-related news by contacting Dennis Scimeca, Associate Editor, Vision Systems Design

To receive news like this in your inbox, click here.
Join our LinkedIn group | Like us on Facebook | Follow us on Twitter