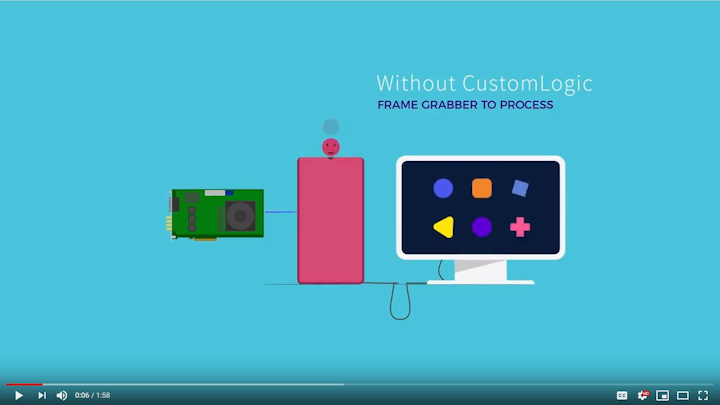 LOOKING FOR MORE IMAGE PROCESSING POWER?
With CustomLogic, you can use your Euresys Coaxlink frame grabber to process and analyze images without loading the host CPU. Design and upload your own FPGA code to the Coaxlink board.

CustomLogic is an FPGA design kit enabling the design and upload of FPGA code to a Coaxlink board. It is available for the Coaxlink Octo and Coaxlink Quad CXP-12 frame grabbers. With up to 70% of the Xilinx FPGA resources available, CustomLogic is the ideal solution for full custom even proprietary code.
https://www.youtube.com/watch?v=uwUvIQjjFT8
LEARN MORE ABOUT CUSTOMLOGIC
Learn more about the CustomLogic functionalites, strengths and assets in this CustomLogic page.