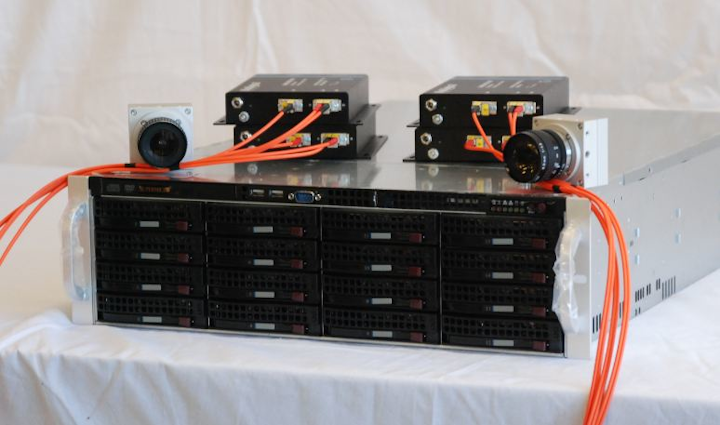 New Streampix 7 high speed recording station at up to 6 Gigabytes/second. Record from USB3, CoaxPress, Camera link, 10 or 25 GigE Vision and GigE Vision cameras. Capture from up to 24 cameras or more simultaneously in sync. Capture with audio, GPS data, Irigb, DAQ data and computer time stamp.

- Supports over 200 different brands of machine vision cameras.
- Capture uncompressed video, mov, avi, h264, jpeg, and more.
- Turnkey systems available.
- Continuous looping with prepost triggering.
- Supports wide choice of CL or CXP frame grabbers.
- Premium modules for custom applications.
Request More Information
Fill out the form below to request more information about Streampix recording station: 6 Gbytes/second.
---