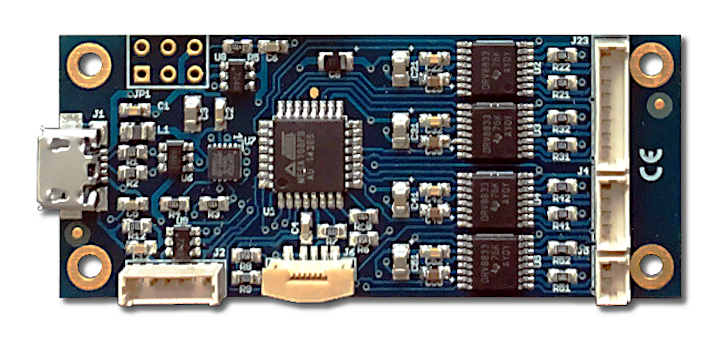 MCR600 lens motor control board controls several Theia motorized lenses. Controls P-iris, focus and zoom motors, and IR cut motor. Reads photo interrupter limit switches. Supports USB, I2C, SPI, and LV-TT-UART communication. Utilizes single 5V supply, via USB or pin connector, over-current and over-temperature protection, in a small size.
Request More Information
Fill out the form below to request more information about MCR600 Motor control board.
---