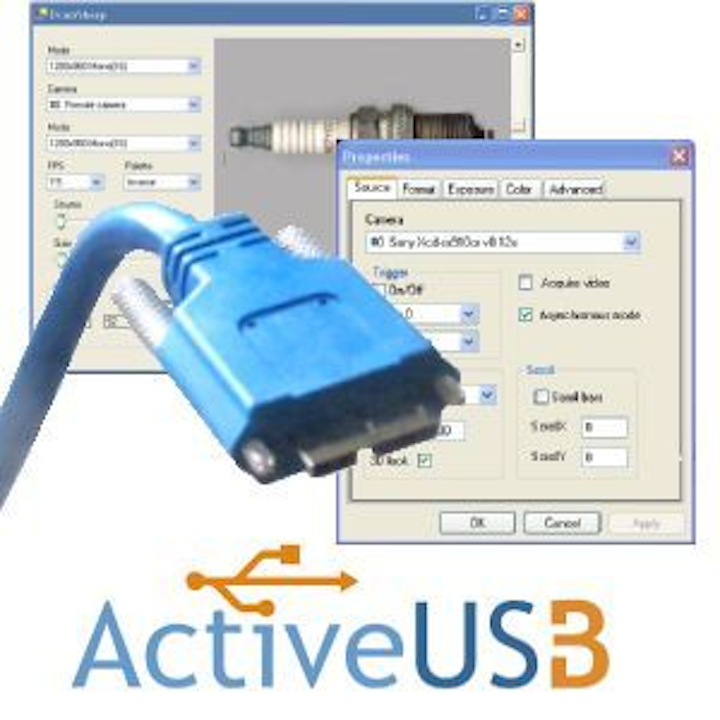 ActiveUSB is a universal SDK designed to provide developers and end-users with an immediate access to multiple USB3 Vision cameras through a number of programming interfaces. The COM-interface guarantees a quick and easy integration into virtually any programming environment including C++, C#, VB6, VB.NET, Delphi, PowerBuilder, Java, Python, Matlab, Labview, WinCC, GE-Fanuc, on both Windows and Linux.

The SDK offers comprehensive property dialog boxes with a full control over the camera attributes. Among other features are the following: multi-camera AVI and image sequence recording, instance access to image buffers, real-time image processing, color overlays of graphics and text, and more.
Request More Information
Fill out the form below to request more information about ActiveUSB.
---