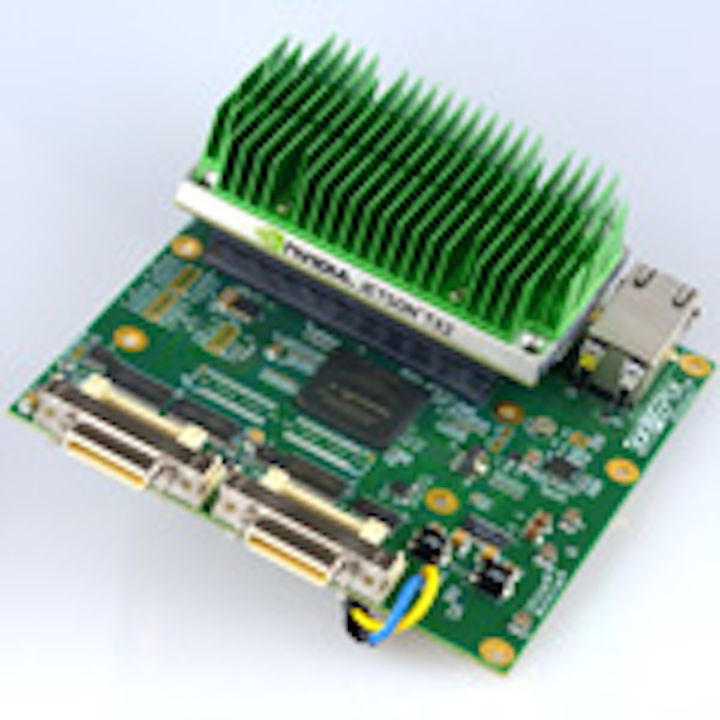 Embedded Image Capture and Processing from EPIX, Inc.
PCI Express gen 2 x 4 frame grabber captures into Nvidia TX2 memory from 1 to 4 camera link cameras.
Uses the TX2 for image processing and analysis. Has ethernet, two USB ports, and HDMI output for display.
It is a complete image analysis system in a 115mm x 115mm (4.5 inch x 4.5 inch) package.
Captures from four base cameras, and from two full or 80 bit camera link cameras.
Has trigger in/out, and strobe output for async events. General purpose in/outs available.
Includes ready to run image capture software. Programmer libraries available. Runs under
Linux 64-bit software system.