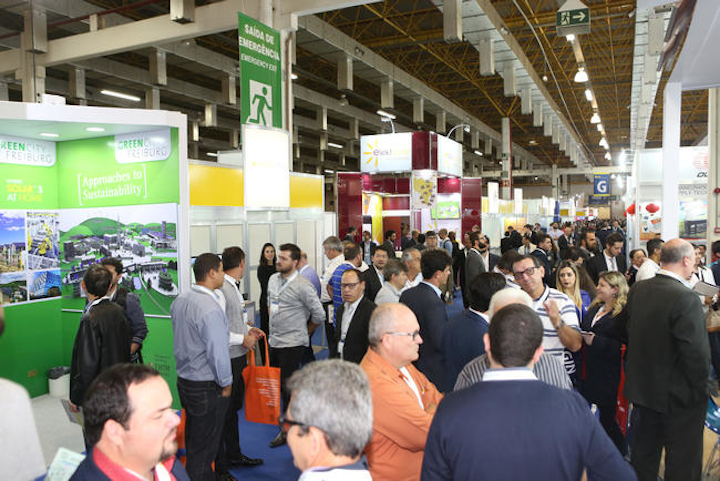 Today, Euresys' sales come at 99% from export activities. In fact, in 2017, exports outside of Europe
reached 92%, while sales to Asia represented 80% of the total revenue. Besides, Euresys' turnover has been notably increasing since 2012, and even doubled over the last two years. This is the result of a long and competent prospection and support work from the employees.
Euresys manufactures image acquisition components essentially for electronic products manufacturing and competes with American, European and Japanese companies. Nevertheless, it manages to stay competitive against these major players.
Export has always been part of Euresys' DNA. In the early beginning of the company, Euresys took part to several Economic Missions organized by the Walloon Export Agency (AWEX) in Singapore, Indonesia and Japan. Through these missions, Asia stood out as a high potential market and the company made strategic decisions accordingly.
The first two foreign offices opened in 2001, in the US and in Singapore. Euresys' products are mainly targeting OEMs (Original Equipment Manufacturers) and the sales cycle is extremely long. Therefore, it is important to help customers to integrate products in their machine and their application. This can take several months, sometimes several years, and being on the same time zone as the clients is crucial.
In 2015, Euresys' management had the opportunity to buy the company. Euresys opened two new subsidiaries in China (Shanghai) and in Japan (Tokyo), enhancing local support and sales coverage.
The growth story continues with the acquisition of a German company in 2017: Sensor to image, which develops competitive technologies in the imaging industry. This allowed Euresys to reinforce its position in Germany and diversify its product portfolio.
Over the years, an important distribution network has been created. Nowadays, Euresys is locally represented in more than 30 countries and more than 10 nationalities are represented among the staff.
Euresys has recently announced a new frame grabber series: the Coaxlink. These frame grabbers connect high-resolution cameras to computers; a growing market in the US and in Korea. Euresys has managed to become the worldwide leader in this technology.

Discover more about our activities, history and export accomplishments in a fascinating video.