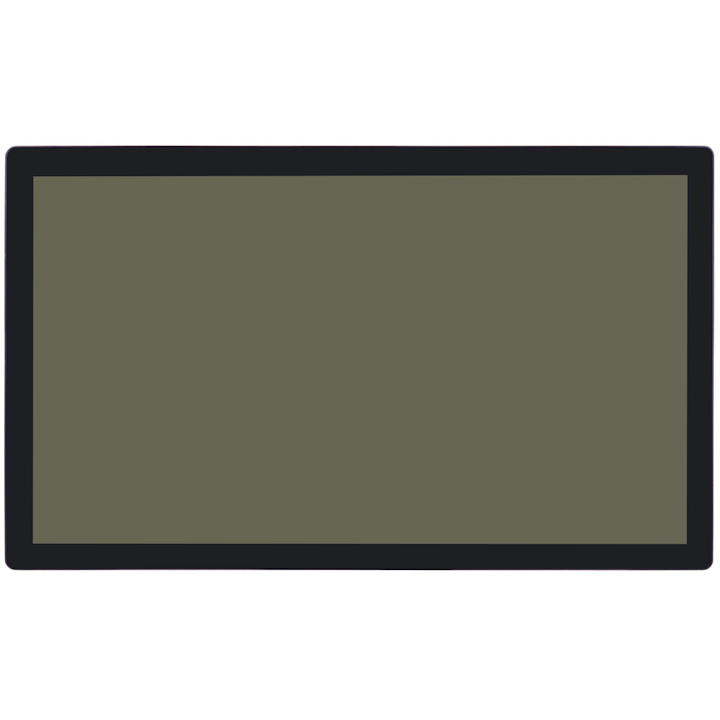 Quanmax, a well-known embedded computing technology provider, is excited to unveil its brand-new innovative product line, named XPC, a collection of fanless widescreen multi-touch flat panel PCs with a full-frontal edge-to-edge display design to break free users' viewing experience from the confines of bezels. It is not only an ideal all-in-one platform for digital signage, kiosk or other similar retail / commercial applications, but also a perfect HMI (Human Machine Interface) for automation and process control.
Uninterrupted Viewing Experience & Intuitive User Interface
Completely redesigned from the inside out, the new XPC Series minimizes the side bezels and liberates the visual confines to offer users uninterrupted immersive viewing experiences. In addition, the edge-to-edge screen also seamlessly incorporates the panel PC into the machine or perfectly harmonize with the environment where it is installed, which is a fabulous design for commercial, retail and public spaces to attract customers / passengers / users' attention or deliver distinct brand identity.
Integrated with PCAP (Projected CAPacitive) 10-point multi-touch technology, the XPC Series enables intuitive gesture controls and even encourages users to become involved in the content. Four screen sizes, including 15.6", 18.5", 21.5" and 23.8", are available to fulfill different application requirements and budget realities. The widescreen format provides more viewing space and flexible split-screen configuration, allowing users to see more information at one glance, which can lead to significant enhancement in productivity in industrial applications, while the aspect ratio of 16:9 fully accommodates full HD videos / images and is perfect for retail and commercial environments.
High Visual Performance
XPC Series integrates 7th-generation Intel® graphics technology, capable of bringing stunning visual performance when playing Full HD and 4K UHD content. Now there are two models, PRO Line and ECO Line, offered to satisfy different performance requirements and application scenarios.
The PRO Line, XPC-1500/1800/2100/2300 Series, is powered by Intel® Kaby Lake U-Series processors for performance-critical applications that require faster processing rate to support excessive multi-tasking across multiple streams of content. At the same time the ECO Line, XPC-1510/1810/2110/2310 Series, is driven by Intel® Apollo Lake SoC processors ideal for value-oriented solution finders to address entry-level applications.
Safe, Reliable and Rugged
XPC Series comes with robust designs and is verified by a variety of electromagnetic compatibility and safety tests to guarantee reliable operation and safe usage under harsh conditions. For example, the IP65-rated gasket-sealed full-frontal design, passive cooling design, 6H hardness tempered glass can prevent spray / dust ingress, dirt accumulation, vibration and scratch respectively. The UL, CE and FCC Class B compliance guarantees product's quality and user's safety even used in residential / domestic environments.
For more information, please visit Qunamx website at www.quanmax.com.
About Quanmax
Founded in 1999, Quanmax is committed to supply high-quality embedded computing systems and solutions to help its clients develop a variety of computer-aided facilities for individual users and business firms in all industries including but not limited to the following four categories: Infotainment, Automation, IoT and Network Communications, on the basis of different levels of customization.
Contact Information
Quanmax Inc.
5F, No. 415, Ti-Ding Blvd. Sec. 2, NeiHu District, Taipei, Taiwan 11493
Tel: +886 (0) 2 2799 2789
sales@quanmax.com
www.quanmax.com