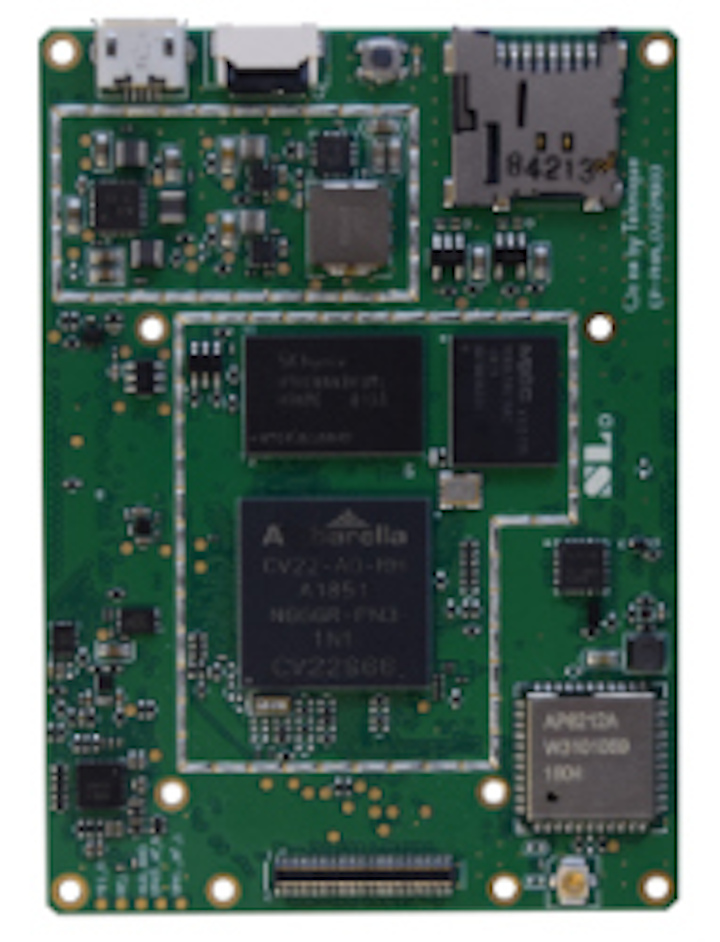 The Oclea system on modules, to be shown by Teknique at the 2019 Embedded Vision Summit, are powered by Ambarella SoC processors, and come standard with FLASH and DRAM.
The µS5L model, which is currently available, is based on an Ambarella S5L66 SoC, with integrated SecureBoot 8GB eMMC and 1 GB of DRAM. The system is compatible with image sensor options from Sony, OmniVision, and ON Semiconductor, among others. The µS5L model offers image performance up to 4Kp30 + 480p AVC/HEVC.
The CV22 model, which will be available in June, is based on an Ambarella CV22 Soc with integrated TrustZone 8 GB eMMC and 1 GB DRAM, features a built-in stereo audio codec, uSD card, dual-band WiFi, and Bluetooth 4.1. The CV22 model also offers built-in hardware acceleration for CNN networks via CVFlow, and offers image performance up to 4Kp30 + 1080p30 + 4Kp1 AVC/HEVC,
Teknique will show at Booth #613.

To Learn More:
Contact: Teknique
Headquarters: TK
Product: Oclea SoMs
Key Features: Ambarella SoC, integrated memory
What Teknique says:
View more information on the Oclea SoMs.
Share your vision-related news by contacting Dennis Scimeca,Associate Editor, Vision Systems Design
To receive news like this in your inbox, click here.