A3 President at AIA Advancing Vision + Imaging
Founded 1984 in Ann Arbor, MI, USA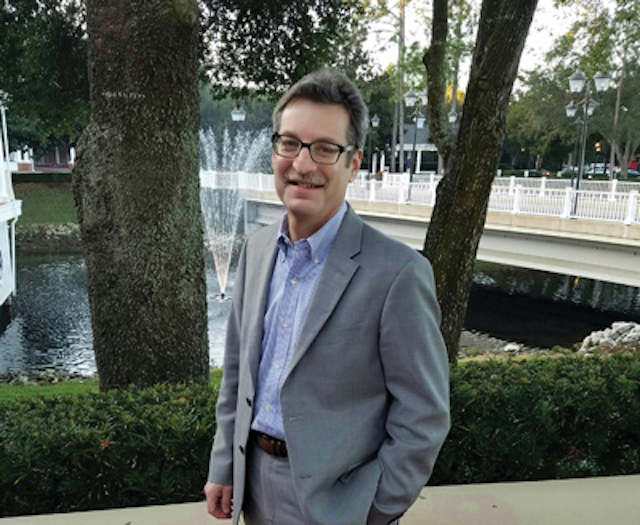 What are three interesting things about you that people might not know?
I'm super-competitive (Ross Perot said at a Robots & Vision Show what he looks for in building his team: "First give me all the people that love to win; next, give me all the people that hate to lose." I would have done well for him!).
I was an English major in college
I love sports, especially University of Michigan football (Go Blue!)
What are your top three favorite movies of all time?
Renaissance Man (my brother wrote it, I visited the set, and in addition to starring Danny DeVito and Gregory Hines, it was Mark Wahlberg's first feature film). The Godfather (parts 1 and 2) Local Hero (Something about the Scottish village it's set in still speaks to me all the way from its release in 1983)
What are your top three favorite TV shows of all time?
The Fugitive, Seinfeld and House of Cards.
What are three of your favorite bands or musical acts?
Bruce Springsteen, Bob Dylan and Stevie Wonder.
What do you like to do in your free time?
Read, watch sports, exercise during our annual Wellness Challenge at work at the start of the year); and try new whisky (spelled the Scottish way; I collect single malt scotch and Japanese whisky).
How did you get into your field of expertise?
By accident. I thought I was going to be a sportswriter for Sports Illustrated. Hated the thought of starting at a local newspaper, so turned down the job and worked for an association promoting downtown Detroit. That led me to a manufacturing association (SME) and the rest is history!
Why did you choose your profession?
I love the fact that I can help communicate technical issues on vision, robotics, and motion control & motors to non-technical audiences. As automation touches our lives more and more each day, society needs to understand the positive impacts automation will have.
What do you like about working in your field?
I love learning about new technology, meeting senior leaders, and traveling the globe to understand other cultures. Wouldn't trade my job for anyone's, except maybe the President of the United States!
What is your organization's core focus and mission?
We exist to promote the use of vision, robotics, motion control and motors and related technologies and educate people on how to successfully apply these technologies.
What are you most excited about at the AIA right now and why?
Our rapid growth! AIA is the largest vision trade group in the world and is now experiencing record membership levels, big jumps in website traffic and attendance at our events, strong demand for our Certified Vision Professional program, etc.)
In what markets or applications do you see the most growth?
There are huge opportunities for vision in life sciences and medical imaging, security, automotive, robotics and more. With embedded vision, we'll have vision systems in more of our everyday products (phones, drones, and driverless cars - there's a movie title!).
How do market changes affect your organization?
In strong market conditions, there's growing demand for education about how to apply vision and from companies who want to join AIA. However, I'm extremely proud of how well AIA did during the Great Recession. When many trade groups went out of business or suffered big drops in membership, we only fell 6%. It was a strong testament to the value of AIA to its members.
What is one particularly interesting vision-related thing you've seen or heard about lately?
Vision applied to existing industrial robots so they can work collaboratively. This might allow companies to more quickly transition to people and robots working side by side instead of buying new robots by taking advantage of the installed base worldwide.