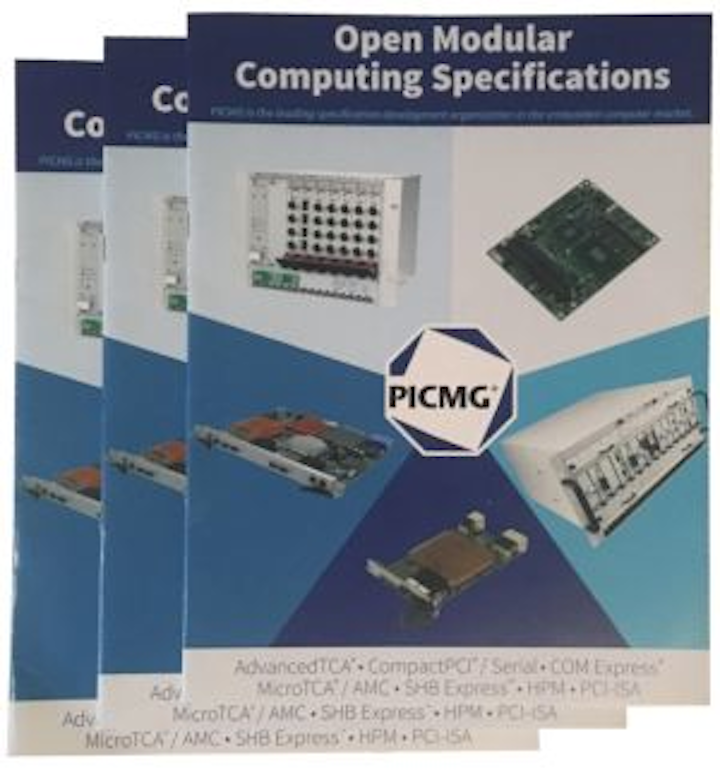 PICMG (PCI Industrial Computer Manufacturers Group), a not-for-profit consortium of companies and organizations that collaboratively develop open specifications for the embedded computingmarket, has released a new brochure that provides an overview of the organization's goals, specifications, achievements, and more.
More than 150 member companies in PICMG represent a range of technical disciplines, including mechanical and thermal design, single board computer design, very high speed signaling design and analysis, networking expertise, backplane and packaging design, power management, High Availability software, and comprehensive system management. The organization was founded in 1994 with the intention of extending the PCI standard to non-desktop applications.
PICMG standards are used in a range of industrial, military/aerospace, telecommunications, test/measurement, medical, and general purpose embedded computing applications. The new brochure illustrates success stories of PICMG-based architectures, which include COM Express, CompactPCI Serial, CompactPCI, AdvancedTCA, MicroTCA, Hardware Platform Management, and PICMG 1.3 SHB. It also describes new concepts for the Industrial Internet of Things and in-process specifications such as CompactPCI Serial for Space.
Recent and upcoming efforts from PICMG include 100G AdvancedTCA, 40G MicroTCA, Physics upgrades to AdvancedTCA and MicroTCA, Industrial IoT concepts, and more.
View more information on PICMG.
View the brochure.
Share your vision-related news by contacting James Carroll, Senior Web Editor, Vision Systems Design

To receive news like this in your inbox, click here.
Join our LinkedIn group | Like us on Facebook | Follow us on Twitter