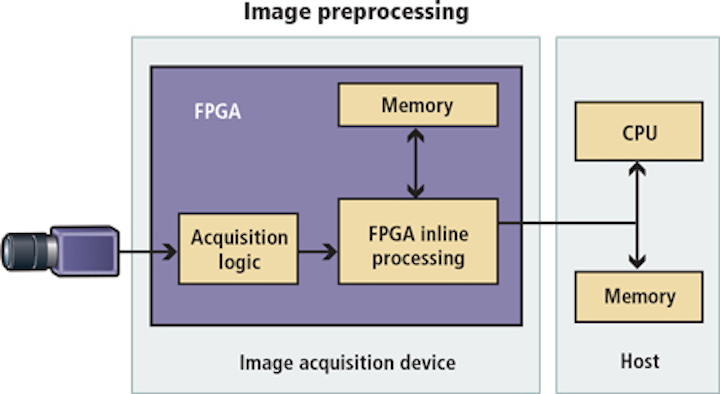 Computer vision is rapidly becoming ubiquitous. From industrial applications like bottling lines to video camerasthat can recognize people to vision-enabled home assistants that can advise you on your fashion choices, vision is showing up everywhere.
A key architectural choice underlies this ubiquity: should vision processing be done at the edge, in the cloud, or a hybrid combination of the two? In a free presentation on March 28, Jeff Bier, Founder of the Embedded Vision Alliance, will discuss the benefits and trade-offs of edge, cloud, and hybrid models, and when you should consider each option.

Within this edge-cloud framework, Jeff will also provide an update on important recent developments in the technologies enabling vision, including processors, sensors, algorithms, development tools, services and standards. Jeff will also highlight some of the most interesting and most promising end-products and applications incorporating vision capabilities.
Webcast information:

The state-of-the-art in image acquisition and processing
Jeff Bier, Founder of the Embedded Vision Alliance, Co-Founder & President of Berkeley Design Technology, Inc.
March 28, 2018 11:00 AM EDT
Pictured: Inline FPGA processing architecture, where the camera interface is connected directly to the pins of the FPGA so the pixels are passed directly to the FPGA as they are sent from the camera.
You may also like:
CPU or FPGA for image processing: Which is best? - Machine vision has long been used in industrial automation systems to improve production quality and throughput by replacing manual inspection traditionally conducted by humans. We've all witnessed the mass proliferation of cameras in our daily lives in computers, mobile devices, and automobiles, but the biggest advancement in machine vision has been processing power.
Embedded vision: FPGA processing improves 3D PCB inspection performance - When automated optical inspection (AOI) solution provider Marantz Electronics wanted to connect its desktop PowerSpector GTAz PCB inspection system via Camera Link to a Mac computer, they used a LightBridge frame grabber from Silicon Software.
Using graphics processors for image compression- Image compression plays a vitally important part in many imaging systems by reducing the amount of data needed to store and/or transmit image data. While many different methods exist to perform such image compression, perhaps the most well-known and well-adopted of these is the baseline JPEG standard.