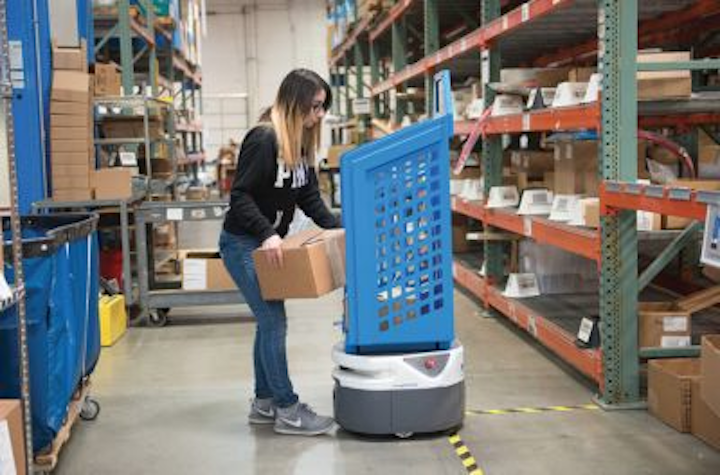 Technologies such as embedded computers, compact vision processors, autonomous vehicles, drones, robotics, and other offerings related to embedded and mobile vision systems are being introduced by companies at an unprecedented rate.

Furthermore, industry-wide interest in these technologies is reflected in the increased focus put on the technologies by both companies and tradeshows, and they are only growing.
In this webcast on September 27, Tom Brennan, President of Artemis Vision, will discuss the latest embedded vision and mobile imaging technologies, including the products and applications listed above. He will also discuss how these technologies are being deployed and what type of impact it has on the machine vision market. The webcast will conclude with a Q&A period.
Pictured: Fetch's Freight autonomous mobile robot
Webcast information:

Embedded and mobile vision system enabling technologies and applications
Tom Brennan, President of Artemis Vision
September 27, 2018 11:00 AM EDT
You may also like:
Low-cost peripherals target embedded systems designers: Highly integrated camera modules and processors are lowering the cost of building embedded vision systems
Autonomous mobile robots target logistics applications: Incorporating numerous vision and robotics systems, autonomous mobile robots are replacing automated guided vehicles in logistics applications.
Machine vision camera companies expand focus to include embedded vision: Machine vision camera companies expapnd their product development and focus into the realm of embedded vision.