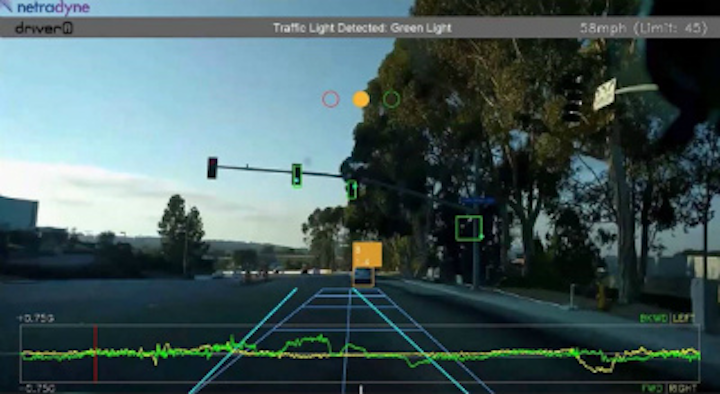 Netradyne, developer of driver- and fleet-safety AI technology, and HYUNDAI MNSOFT, a Hyundai Motor Group subsidiary that specializes in location-based services, cloud-based navigation software, and HD maps for autonomous vehicles, have announced a global partnership for the development of HD maps in next-generation Hyundai vehicles.
Netradyne's Driveri platform, originally developed for use in commercial fleets, combines AI with video and onboard sensors to capture the entirety of a driver's day on the road, utilizing multiple HD cameras to capture footage from the front and side views of the vehicle. The data is analyzed on the device, which provides real-time insights and alerts for drivers. This data, which includes HD map data, is then delivered to safety managers for analysis.
Hyundai for close to a year had been evaluating LiDAR-based mapping solutions alongside a proof-of-concept trial of Netradyne's Driveri system, to test methods for the production of high definition maps. The affordability of Netradyne's crowd-sourced technology stood out to Hyundai and led to the partnership between Netradyne and HYUNDAI MNSOFT. The collaboration is intended to enable safer next-generation vehicles.
Share your vision-related news by contacting Dennis Scimeca,Associate Editor, Vision Systems Design

To receive news like this in your inbox, click here.
Join our LinkedIn group | Like us on Facebook | Follow us on Twitter