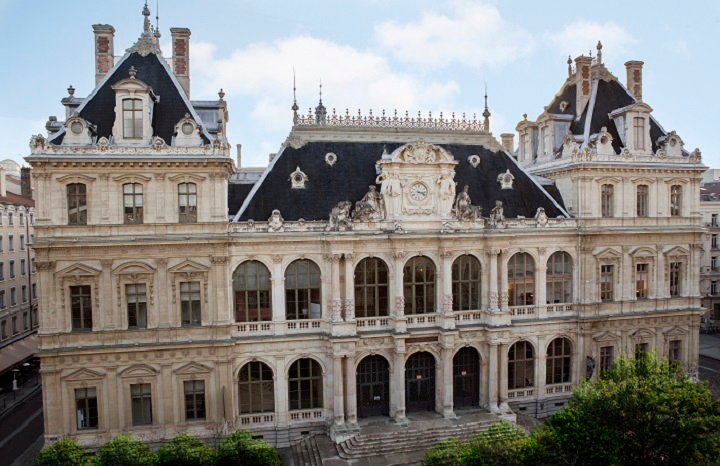 In September 2019, the European Machine Vision Forum will take place in Lyon, France for a two-day conference, promising a unique insight into state-of-the-art topics within machine vision and image sensing.
The European Machine Vision Forum is now in its fourth year with previous events in Heidelberg, Vienna, and Bologna being recognized as a one-of-a-kind event. By bringing together representatives from leading companies active in the machine vision sector, and researchers working on cutting edge topics, the forum provides benefits to both groups. New opportunities open with the commercial adoption of novel techniques and solutions, whilst research groups further understand the problems faced by end users and use this information to stimulate new developments.
The event is organized by the European Machine Vision Association (EMVA), a not-for-profit association representing a global network of companies and institutes and promoting the adoption and standardization of vision technologies. EMVA board member Professor Dr. Bernd Jaehne from University of Heidelberg continues to act as Chair for the forum, providing his own deep understanding and expertise in the field as a backdrop to the presentation program.
A trio of three keynote presentations define a common theme and structure to the event, which is complemented by a peer-selected poster session and an exhibition from leading companies including Allied Vision, Stemmer Imaging, Corning, and Advantech. The varied agenda creates a natural context for lively networking opportunities, culminating in a themed French Evening providing an opportunity to learn more about the vision ecosystem in France.
Prof. Dr. Peter Seitz, Senior Technologist Europe for Hamamatsu Photonics will provide a keynote presentation: 'The future of image sensing - More intelligence or more sensing?' Dr. Seitz suggests that greater utility in application can be achieved through advanced processing techniques. Two additional keynotes include presentations from Professor Christian Wolf from the National Institute of Applied Sciences in Lyon and Dr. François Simoen from the CTO office at CEA-Leti, the electronic and information subsidiary of France's nuclear and renewable energy commission, based in Grenoble.
Professor Wolf will present his recent work in a talk entitled 'Learning high-level reasoning in and from images', which addresses the disconnect between how humans can infer both context and previous events from very short video clips, but yet this remains a complex problem to solve in an image sensing context. For example, given an image of a baby holding a soft toy and a subsequent image of the baby crying without the toy, it is simple for a human to reason that the baby is crying is because she no longer has the toy.
Dr. Simoen will present his view of the evolution of hardware sensing capabilities in his talk 'The convergence of photonics and electronics: an opportunity for machine vision'. Photonic technologies already underpin and enable machine vision applications, playing a significant role in components such as sensors, cameras, fiber optics, displays, and lighting. However, a general convergence is underway between electronics and photonics, which is accelerating research and development efforts.
With a full agenda addressing many of the important topics for the continued evolution of the machine vision industry, the fourth European Machine Vision Forum looks to continue in the tradition of providing a meeting point at the interface between cutting edge research and commercial opportunity.
Image: Groupe1862, Palais de la Bourse, Lyon, France