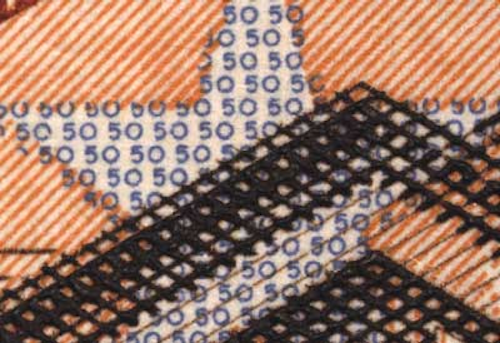 Anyone familiar with modern banknotes such as the Euro will have noticed that the front of the notes features graphical printed elements that are raised up from the body of the note. This effect is created by the intaglio printing method in which the image to be printed onto the banknote paper is recessed into a printing plate and the recessed areas filled with ink before the surface of the printing plate is wiped clean. Heavy pressure is then applied to transfer the ink from the plate to the paper, leaving the surface slightly raised and the backside slightly indented.
The production of banknotes is an extremely fast web printing process—approximately 40,000 sheets of paper can be produced in one 8-hr shift. During this process, occasional flaws occur. Hence banknote producers must consistently monitor the output of the presses to ensure that the printed images are of consistent quality.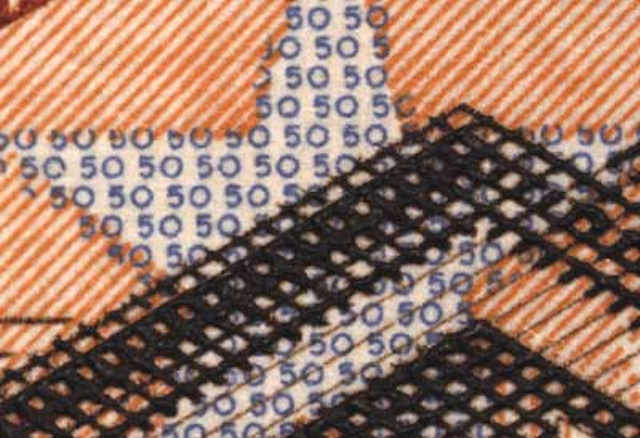 Engineers at Chromasens have created an automated optical 3-D inspection system specifically for the task. The system, which made its debut in November 2012 at the VISION show in Stuttgart, Germany, comprises a pair of the company's allPIXA CCD color linescan cameras. Both cameras capture 3-D images of the banknotes while illuminated by the company's 2,500,000 lux Corona II LED-based illumination system.
Image data from the cameras are transferred over a Camera Link interface to a GPU-enabled PC, which recreates a 3-D image of the notes before performing image matching of the 3-D stereo pairs with a "golden template" provided by the banknote manufacturer.
Depending on the surface texture of the scanned object, a height resolution of 1/5 to 1/10 of the lateral resolution is possible. Thus the system can resolve 100-µm features laterally across banknotes traveling under the imaging system at a speed of 5 m/sec with a height resolution of 10-20 µm.
More Vision Systems Issue Articles
Vision Systems Articles Archives