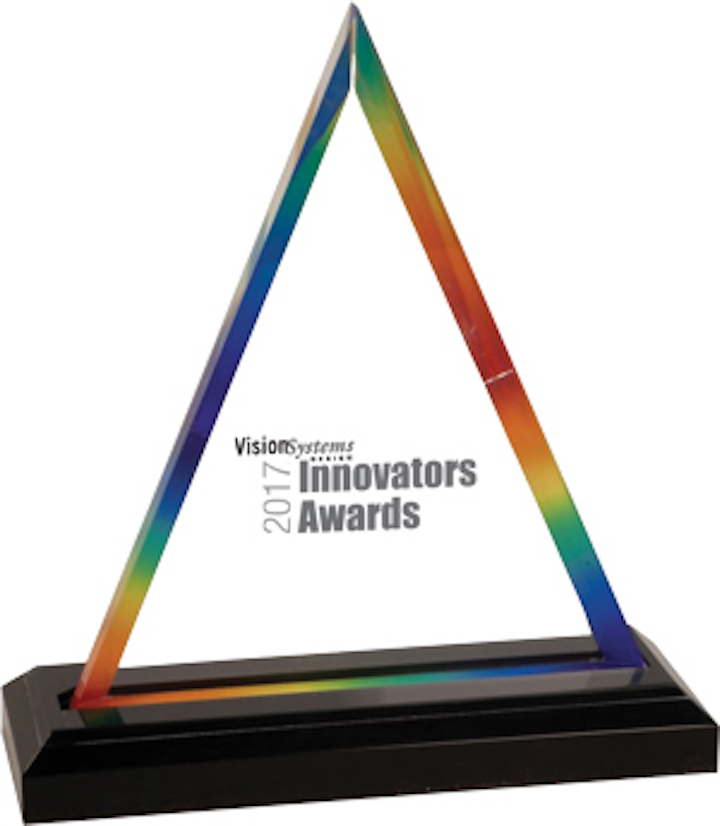 For the third straight year, Vision Systems Design held its Innovators Awards program, which celebrates the disparate and innovative technologies, products, and systems found in the machine vision and image processing industry.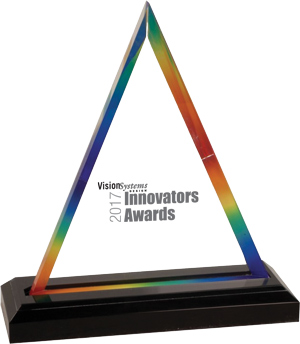 Based on the impartial ratings assigned by our judges, awards were assigned in four different levels-Bronze, Silver, Gold and Platinum-to companies or organizations that demonstrated excellence in a product or technology, an application, or in research and development.
Submissions were judged on originality; innovation; their impact on designers, systems integrators or users; whether they fulfilled a new market need; leveraged a novel technology and/or increased productivity.
To celebrate our third annual Innovators Awards Program, Vision Systems Design held a reception on the show floor of Automate on April 3, 2017, where many representatives from companies at the show were on hand to accept their awards from John Lewis, Editor-in-Chief and Alan Bergstein Publisher of Vision Systems Design.
"This competitive, unbiased program celebrates the most innovative technologies, products and applications in the field of machine vision and image processing," said Lewis. "Both the number and quality of entries were exceptional and I would personally like to thank every participant and congratulate the honorees on their awards."
Keep an eye out later this year for information regarding the fourth annual awards program, but for now, let's get to this year's list of innovators:
---
Judges
Submissions to the program were reviewed by an expert panel of third-party judges that consisted of:
• William SchrammPresident, PVI Systems, Inc
• Robert Tait Partner at Optical Metrology Solutions LLC
• Earl YardleyDirector, Industrial Vision Systems Ltd
• Craig M. BorsackPresident, G2 Technologies
• David DechowStaff Engineer, Intelligent Robotics/ Machine Vision, FANUC America Corporation
• Steve VargaPrincipal Scientist, Imaging and Instrumentation R&D, Procter & Gamble USA
• Prof. Dr.-Ing. Stefan WerlingBaden-Wuerttemberg Cooperative State University Mannheim Mechatronik
• Perry WestPresident, Automated Vision Systems, Inc.
• Tom BrennanPresident, Artemis Vision
• Andy Wilson Founding Editor of Vision Systems Design, Chiltern Editorial Services
• Tom HermaryPresident, Hermary Opto Electronics Inc.
---
2017 Innovators Awards: Bronze-level honorees
Acroname, Inc. (Boulder, CO, USA; www.acroname.com) - USBHub3+. USBHub3+ is an 8-port programmable USB 3.0 hub that is optimized for manufacturing and development environments, and is the first programmable USB 3.0 hub available on the market, according to the company. Up to 8 USB 3.0 ports can be controlled through software to enable or disable individual ports, set current limits and monitor current and voltage on each port.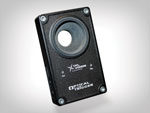 DATALOGIC (Bologna, Italy; www.datalogic.com) - Pattern Identification (Pattern Sort) Tool. The new IMPACT pattern identification tool is a machine vision solution for object identification using Pattern Recognition. The algorithm is able to quickly find thousands of different patterns in high-speed object identification and sorting applications regardless of random orientation, different scaling, irregular shape and occlusion.
e2v (Chelmsford, UK; www.e2v.com) - Emerald CMOS Image Sensor Family. e2v's new Emerald sensors use advanced CMOS image processing technology and pixel design (2.8 μm pixel size) to offer a low noise global shutter pixel, with an electro-optical performance tuned to meet the demanding requirements of the machine vision industry.
FLIR Integrated Imaging Solutions Inc. (formerly Point Grey; Richmond, BC, Canada; www.ptgrey.com) - Oryx. Oryx 10 GigE cameras can capture 4K resolution, 10-bit images at 60 fps using inexpensive CAT6A cables up to 100m long. The 10GBASE-T standard for 10 Gigabit Ethernet used by Oryx builds on the strengths that have made Gigabit Ethernet the dominant interface in the machine vision industry.
Gardasoft Vision (Cambridge, UK; www.gardasoft.com) - TR-HT Series High Power LED Controllers. The new TR-HT series provide programmable and real-time strobe and intensity control for machine vision lighting where the illumination source is large or operates at a very high current. They have 2 independent output channels, each rated at 150W and each capable of delivering 50A in pulsed mode and 5A in continuous mode. In addition, they are GigE Vision compliant and utilize the latest control and Triniti communications technology.
LMI Technologies (Burnaby, BC, Canada; www.lmi3d.com) - Gocator 2410 3D Smart Sensor + Gocator Ecosystem. Gocator 3D sensors feature a 2 MPixel camera with up to 1940 points/profile resolution. The blue-laser profiling sensors also feature an X resolution of 6 μm and repeatability down to 0.2 μm, as well as a field of view of up to 32 mm and a measurement range of up to 25 mm.
Metaphase Technologies (Bristol, PA, USA; www.metaphase-tech.com) - Multispectral Illumination System. This RGB + IR multispectral line light features individually controllable RGB and infrared LEDs to maximize contrast by choosing the best color and provide more intensity in specific wavelengths compared to a traditional monochrome white line light.
Neousys Technology Inc. (New Taipei City, Taiwan; www.neousys-tech.com) - Nuvis-5306RT Series. The Nuvis-5306RT vision controller features an Intel 6th gen Core i7/i5 CPU, integrated vision-specific I/O (4-CH CC/CV lighting controller, 4-CH camera trigger outputs, 1-CH quadrature encoder input, and 8-CH isolated DI and DO), 4 GigE PoE+ ports, and 4 USB 3.0 ports. It also supports the NVIDIA GTX 950/1050 for GPU-accelerated machine vision.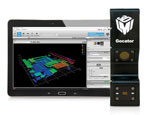 Opto Engineering (Mantova, IT; www.opto-engineering.com) - ALBERT-Self-learning vision system based on artificial intelligence. ALBERT is a self-learning vision system based on artificial intelligence for on-line inspection of shape and color in the food industry. ALBERT's self-learning capability provides flexibility that traditional vision systems can't because it autonomously learns the characteristics of production in a few minutes directly on a standard batch of products and without complicated programming procedures.
ProPhotonix (Salem, NH, USA; www.prophotonix.com) - RGB-IR Line light. Designed to allow non-skilled personnel, such as production operators, to remove and replace 200 mm modules when they fail, the ProPhotonix modular RGB-IR LED line light was initially developed for optical sorting OEMs. This design reduced servicing and labor costs and improved production process efficiency and yield to deliver lower total cost of ownership and the higher ROI for the end user.
SENKO/ADL (Marlborough, MA, USA; www.senko.com) - 10 and 3 MPixel FA lens compatible with high-end sensors. SENKO/ADL's new lens series is ideally matched for high resolution sensors on high-end machine vision cameras. The 10 MPixel lens is compatible with the CMOSIS CMV8000, ON Semiconductor KAI-08050, and ON Semiconductor KAC-12140, while the 3 MPixel lens is designed for the Sony IMX174 sensor.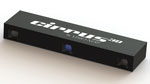 SPAN Inspection Systems Pvt. Ltd (Ahmedabad, Gujarat, India; www.spansystems.in) - Auto-Teaching and Smart Color Segmentation Technology in Blister Inspection. After a market survey of various blister inspection systems available today, SPAN Inspection Systems developed an automated teaching method, including auto learning of acceptance tolerance, for the inspection of tablets and capsules in blister packs.
TPL VISION (La Chevroliè;re, France; www.tpl-vision.com) - Optical Trigger. TPL Vision's new Optical Trigger allows the camera (as long as it has embedded illumination) to easily communicate with TPL Vision lights without any wiring. By placing the Optical Trigger in front of the camera each time the camera's lights are on, the Optical Trigger will automatically switch on the external illumination synchronously.
VISIO NERF (Nuaillé, France; www.visionerf.com) - cirrus3D. cirrus 1600 - the latest 3D scanner from VISIO NERF, is a fast scanner capable of digitizing volumes of up to 1,600 x 1,200 x 1,200 in less than one second. cirrus3D incorporates two high-resolution cameras and LED lighting capable of generating a very dense 3D point cloud (up to 6 million points per scan).
---
2017 Innovators Awards: Silver-level honorees

Alkeria (Navacchio, Italy; www.alkeria.com) - CELERA dual-USB3 camera. Alkeria's CELERA dual-USB3 camera features CMV2000 and CMV4000 image sensors and reaches speeds of up to 340 fps at full resolution. Powered directly by USB3 interface, the cameras can connect to PCs (including consumer models), eliminating the need for frame grabbers or expensive Camera Link cables.
Carl Zeiss Industrial Metrology (Maple Grove, MN, USA: www.zeiss.com/metrology) - AIMax cloud. With the development of the AIMax cloud, a robot-guided 3D point cloud sensor, Carl Zeiss has merged off- and at-line measuring systems into a single in-line application. The 3D measurement system captures high density point clouds to measure industrially-relevant geometrical features directly in the production line and in cycle time.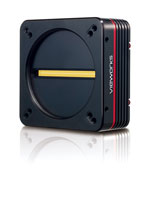 Edmund Optics (Barrington, NJ, USA; www.edmundoptics.com) - TitanTL telecentric lenses. These lenses contain shims that provide adjustment for variation in camera sensor location, and adjustable iris and a three-set screw lens mount for rotational alignment to the camera. The lenses are designed for 1/1.8", 2/3", 1", and 4/3" image sensors and feature <0.1° telecentricity, and are available in various FOV models.
Integro Technologies CORP. (Salisbury, NC, USA; www.integro-tech.com) - Cylinder Inspection Station. Integro Technologies designed a custom machine vision inspection system that fully inspects the outer surfaces of tubes for fourteen different quality attributes using area scan, line scan, and 3D vision systems. After classifying each into one of three categories, automated material handling places each accordingly.
JAI (San Jose, CA, USA; www.jai.com) - Wave Series WA-1000D-CL Camera. The WA-1000D-CL features a 2 x 1024 InGaAs infrared detector and JAI's prism line scan technology, which enables the camera to deliver dual-band imaging in the 900 - 1700 nm range. Equipped with a Camera Link interface, the camera can output video at 2 x 8-bit, 2 x 10-bit, and 2 x 12-bit at a line rate of 39 kHz.
Keyence Corporation of America (Elmwood Park, NJ, USA; www.keyence.com) - Machine Vision System / XG-X Series / All-in-one Line Scan & 3D Solution. The XG-X Series vision system offers a complete, highly customizable and flexible system that can perform area or line scan camera inspection as well as 3D vision measurement and inspection. A new dedicated Keyence programmable encoder allows direct optimization of the encoder settings to obtain 1:1 proportional image required for line scan and 3D vision applications.
Pleora Technologies (Kanata, ON, Canada; www.pleora.com) - iPORT NTx-NBT Embedded Video Interface. The iPORT NTx-NBT Embedded Video Interface transmits uncompressed high-bandwidth GigE Vision-compliant images at speeds up to 5 Gb/s over low-cost Cat 5e cabling for distances up to 100 meters. GenICam compliant interface provides easy access and programming, and 1 DDR3 frame buffer accommodates multi-mega pixel images.

Radiant Vision Systems (Redmond, WA, USA; www.radiantvisionsystems.com) - VIS-I Automated Visual Inspection Station. The VIS-I solution from Radiant Vision Systems is a fully-integrated inspection station that utilizes an imaging photometer, bright field lighting, and programmable software to detect subtle defects on complex assemblies and low-contrast parts and surfaces.
RDI Technologies (Knoxville, TN, USA; www.rdi-technologies.com) - Iris M. Motion Amplification is a proprietary video-processing product and software package that detects subtle motion and amplifies that motion to a level visible with the naked eye. The visualization of the detected motion is very powerful and offers easy interpretation for specific applications/problems.
SensoPart (Gottenheim, Germany; www.sensopart.com) - Multishot. SensoPart VISOR with Multishot is the first vision sensor integrating multi-directional illumination technology in a self-contained vision sensor package. This illumination technique involves the use of four lights and algorithms that are used to combine multiple images to enhance details that would be difficult to see using standard illumination methods.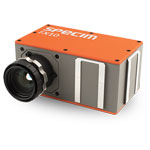 Specim, Spectral Imaging Ltd (Oulu, Finland; www.specim.fi) - Specim FX Series. Specim FX Series hyperspectral cameras includes the FX10 for Visible Near Infrared Region (VNIR) and FX17 for Near Infrared Region (NIR) to give system integrators new tools for use in hyperspectral imaging.
Vieworks (Seongnam-si, Gyeonggi-do, South Korea; www.vieworks.com) - Hybrid TDI Line Scan Camera. Vieworks VT Series of cameras feature hybrid TDI (Time Delay & Integration) sensors. These sensors combine CCD-based pixel array with a light sensitive and noiseless charge transfer and accumulation process with the fast CMOS readout electronics.
Xilinx (San Jose, CA, USA; www.xilinx.com) - reVISION reconfigurable vision stack. The reVISION reconfigurable vision stack is a range of development resources for platform, algorithm, and application development that enables developers to program in C++ then easily deploy to an FPGA.
---
2017 Innovators Awards: Gold-level honorees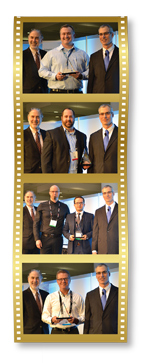 Basler (Ahrensburg, Germany; www.baslerweb.com) - Basler dart with BCON for LVDS interface. Basler's dart camera modules with BCON interface are a novel solution for embedded vision systems. BCON for LVDS combines image data transfer, power supply, real-time trigger functionality, camera configuration via I2C and direct FPGA and SoC connection through a flat cable.
Boulder Imaging (Louisville, CO, USA; www.boulderimaging.com) - IdentiFlight Aerial Detection System. Boulder Imaging serves as the exclusive technology provider for IdentiFlight Aerial Detection System, a machine vision-driven solution designed to reduce or eliminate the chance of eagles colliding with rotating wind turbine blades. IdentiFlight is an autonomous aerial monitoring and detection system.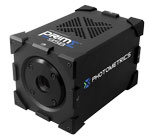 CSEM S.A. (Neuchâtel, Switzerland; www.csem.ch) - Real-Time Embedded Face Recognition with a Low-Power Camera System. Vision-in-package (VIP) provides powerful machine vision wherever you need it by combining a superior imaging front end with embedded image processing in a single compact module. The optics and illumination can be adapted for different use-cases, and a library of machine vision algorithms specifically optimized for the VIP is available.
e2v (Chelmsford, UK; www.e2v.com) - NBASE-T Cameras. These e2v NBASE-T interface line scan cameras offer all the features and benefits of GigE and reach 5x greater bandwidth over standard CAT5 and 10X greater bandwidth over CAT6 cabling. e2v is the first machine vision camera manufacturer to join the NBASE-T Alliance and introduce new NBASE-T compliant products.
Photometrics (Tucson, Arizona, USA; www.photometrics.com) - Photometrics Prime 95B. The Prime 95B Scientific CMOS camera allows researchers to overcome many difficult imaging challenges by converting nearly every available photon to useful signal through 95% Quantum Efficiency - by using the first available scientific CMOS sensor with back-side illumination. (11 μm pixel size, 41 fps at 16-bit, 82 fps at 12-bit).
Photron USA, Inc. (Tucson, Arizona, USA; www.photron.com) - PhotoCam SpeederV2. Featuring a 7-inch LCD remote touch screen, one or two miniature remote camera heads, a flexible cable, a low-temperature LED illumination unit, and a camera control unit with an integrated solid-state drive for direct recording, the PhotoCam SpeederV2 high-speed imaging system is designed to spot errors on production lines in factory automation settings.
Princeton Infrared Technologies (Monmouth Junction, NJ, USA; www.princetonirtech.com) - LineCam12. The LineCAM12 is the only digital line scan camera that images in the SWIR and visible bands (0.4-1.7μm). It has two digital output formats - USB3.0 Vision and Camera Link. The device can even be powered by USB3.0 in most applications. The LineCAM12 utilizes a 1024x1 state of the art InGaAs linear array imager on 12.5μm pitch that was built for both machine vision and spectroscopy.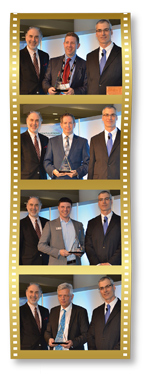 Silicon Software (Manheimm, Germany; www.silicon.software) - VisualApplets 3.0 Embedder. VisualApplets 3.0 Embedder allows developers to implement FPGA designs in on any FPGA-based imaging device or camera using VisualApplets' simple dialog box configuration process to create an IP core within an FPGA.
Smart Vision Lights (Muskegon, MI, USA; www.smartvisionlights.com) - LM-Series Mini-LED Machine Vision Lights with Dual-Mode Multi-Drive Internal Driver. LM45 and LM75 provide a compelling micro-form factor for machine vision illumination coupled with a dual-function built-in lighting controller that provides both standard (constant or strobe-switched) and overdrive (strobe) modes along with the usual analog intensity control in the standard mode.
TAG Optics Inc. (Princeton, NJ, USA; www.tag-optics.com) - TAG Optics Inspector. TAG Optics' Inspector is a high-resolution, single camera, telecentric inspection system with the unique ability to visualize complex geometries without the need for multiple detectors or sub-system assemblies. TAG Inspector is the only system providing independent, electronic control over imaging depth without changing f-number or sacrificing resolution.
Tichawa Vision (Friedberg, Germany; www.tichawa-vision.com) VD(Distance)CIS. Touted as an alternative to conventional line scan cameras, the new VD(Distance)CIS-sensor was developed especially for multiple inspection applications. The sensor features a resolution of 300 dpi and can achieve a depth of field of 10mm. With the sensor, Tichawa was also able to increase the working distance of the new CIS from the standard 10 mm to 60 mm at 300 dpi. CIS is available in RGB and monochrome and has line rates of up to 120 kHz.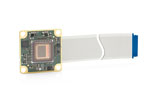 ViDi Systems (Villaz-St-Pierre, Switzerland; www.vidi-systems.com) - ViDi Suite 2.0. ViDi Suite, which utilizes deep learning algorithms to enable computers, machines and robots to understand images that they encounter in the real world, consists of three different tools. One is used to find and locate single or multiple features within an image regardless of the position, size and orientation of these features. Another learns the normal appearance of an image and is able to detect anomalies ranging from missing components to aesthetic defects. The third separates never seen images into classes based on a collection of trained images.
---
2017 Innovators Awards: platinum-level honorees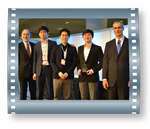 CMOSIS (Antwerp, Belgium; www.cmosis.com) - NanEye_RS. NanEye RS is a miniature round sensor that has been tailor made for endoscopic applications where the overall size requirement of the sensor is of utmost importance. As opposed to sensors in a square form factor, the octagonal outline of the NanEye_RS sensor allows the user to match the sensor ideally with the image field of optics and mechanically to optimally integrate it with round lens barrels, thus in round lumens or tubing, as it is frequently used in endoscopic applications where use of space and image quality are critical.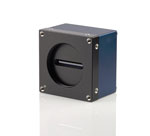 SuaLab (Gwanak-gu, Seoul, South Korea; www.sualab.com) - A.I. (Artificial Intelligence) Inspection Solution. This textile and leather A.I. unmanned inspection solution uses machine learning to identify defects among the irregular patterns of textile and leather. Suitable for commercial textile, leather car seat and handbag inspection, the TAS (Textile A.I Solution) and LAS (Leather A.I Solution) runs real-time inspection on custom GPUs.
Teledyne DALSA (Waterloo, ON, Canada; www.teledynedalsa.com) - Polarization. Line scan polarization cameras using nanowire-based micropolarizer filters have significant advantages over area-based cameras using the same technology. Teledyne DALSA's Piranha4 line scan polarization camera provides improved image quality and enables high-speed, real-time detection of birefringence, stress, surface roughness, film, and other physical properties that cannot be detected with conventional imaging in industrial environments.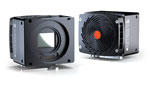 XIMEA (Münster, Germany; www.ximea.com) - Fast speed camera based on PCI Express interface. Although the PCIe interface has been available for many years, there are few if any cameras that have taken advantage of it to minimize latency. Besides the extremely high speed of 64 Gbit/s, PCIe interface also allows users to aggregate different interfaces and camera models. What that means in terms of new options-you can easily combine many cameras into a customizable hub from which the compiled data will be transferred using just one cable.
On behalf of the entire Vision Systems Design team, a sincere thank you to all of the companies who submitted to our third annual Innovators Awards program, and congratulations to all of our honorees. We hope that this award program helped bring some of the most innovative products technologies in the market into focus, and we hope it will continue to do so moving forward.