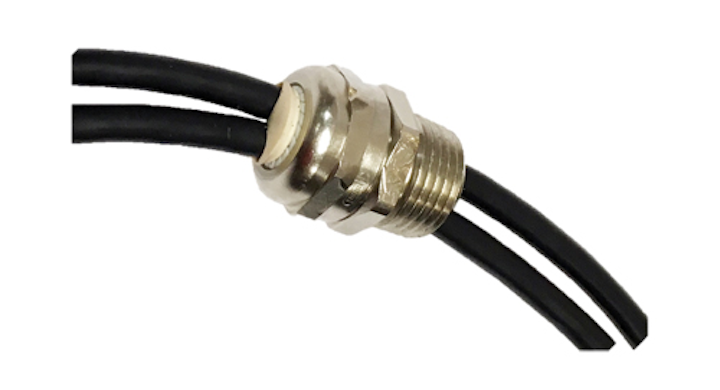 Rugged camera enclosures for machine vision, security and military applications must meet exacting standards.
Ray Berst
Today, designers of machine vision, security, and military imaging systems are confronted with numerous industrial cameras to choose from. Whether it be in terms of the achievable resolution, the type of camera interface used, or the lenses used to image the required object or person, more than 100 camera companies offer developers numerous choices.
In many of these applications, however, such industrial cameras are built without protective enclosures, cables that are reliable, or any means to attach illumination or lighting system components. In food and beverage industry applications, for example, the industrial cameras that are typically specified must be protected from ingress from dust, accidental contact, water and caustic liquids by mechanical casings and electrical enclosures.
Standards required
To ensure these industrial cameras are protected from such ingress, a number of standards exist. Among them the IP Code (International Protection Marking), and the International Electrotechnical Commission (IEC; Geneva, Switzerland; www.iec.ch) classifies and rates the degree of protection in different ways.
Two of these are IP67 and IP69. While systems based on IP67 specify that systems are protected against ingress of dust and water, IP69 ensures that the housing is also protected against close-range high pressure, and high temperature spray downs.
Since this is important in many machine vision, security, and military applications; systems developers are faced with building or buying camera enclosures that meet these demands. While camera vendors often do not supply these enclosures, it is the developer that must choose from a number of third-party vendors to meet their needs.
In choosing such an enclosure, however, the systems integrator must consider numerous factors such as whether the enclosure is robust and small enough to be easily mounted, and whether external lighting can be easily added to the camera case.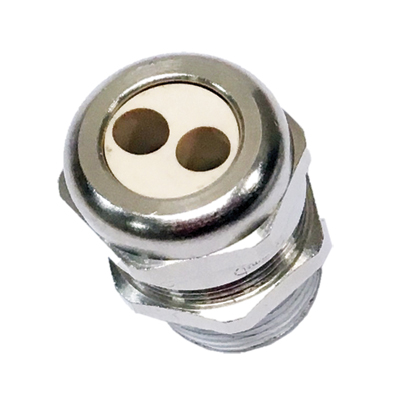 Figure 1: Cord grips can influence the performance of cameras that use twisted pair or high-speed data camera interfaces since they may degrade the signal (and thus the data).
Don't get a grip
In many applications, cord grips are used to pass a cable into such camera enclosures sealing an electrical connection from dirt, oil, moisture, dust and other contaminants. When used in machine vision applications, cord grips prevent ingress and the cable from being pulled out of a system (Figure 1). However, such grips can have an effect on the performance of cameras that use twisted pair or high-speed data camera interfaces since they may degrade the signal (and thus the data). Worse, cord grips may eventually degrade, causing the camera to become incompliant with either IP67 and IP69 standards and may eventually render the camera inoperable.
Realizing this, Components Express Inc. (CEI; Woodridge, IL, USA; www.componentsexpress.com), has developed products that leverage both the design expertise of cabling with that of custom-built camera enclosures.
With the task of building camera housings for a number of different cameras, many integrators want more than simple camera housings. They require housings with camera brackets, air curtains and retractable wash down flaps. Furthermore, while conforming to IP67 and IP69 standards, such enclosures should feature no cord grips, and be as small and lightweight as possible.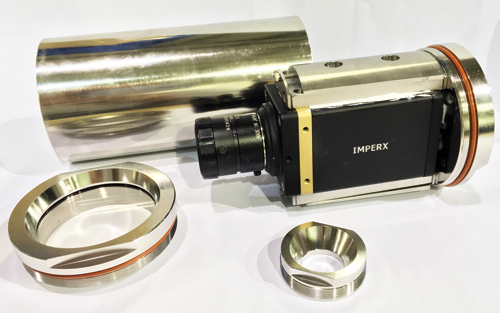 Figure 2: Camera enclosure designs can be modified to meet the size and OEM requirements of a number of different manufacturers, including the Bobcat camera from Imperx.
Exact requirements
As an example of such an enclosure, Components Express, Inc. developed an enclosure for a camera that needed to be mounted on a collaborative robot that is made to work with personnel on a factory floor or other settings.
While the housing was half the size, half the price, featured a built-in connector, and mounts to add lighting; developing such enclosures requires custom manufacturing since every industrial camera will be a different size. Indeed, every enclosure must be built to the exact requirements of the customer, across numerous industries.
In the industrial machine vision industry, many cameras such as the Teledyne DALSA Genie Nano from Teledyne DALSA (Waterloo, ON, Canada; www.teledynedalsa.com), the Matrox Iris GTR smart camera from Matrox Imaging (Dorval, QC, Canada; www.matrox.com/imaging) and the Bobcat series from Imperx (Boca Raton, FL, USA; www.imperx.com), are popular with end users, OEMs and machine vision systems integrators.
Realizing this, Components Express, Inc. developed a computer-aided design (CAD) model of an extruded industrial camera housing that could meet the needs of these individual cameras (Figure 3).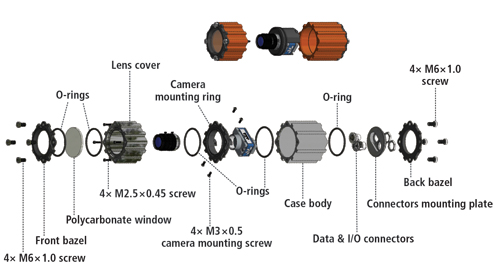 Figure 3: Computer aided design (CAD) models of a generic camera housing can be easily modified to meet the needs of individual cameras that need to conform to IP67 and IP69 standards.
For the Genie Nano, for example, the design was modified to include a mounting bracket, air curtain, and wash down flap. For the Matrox Iris GTR design, this was changed to suit a number of different lens types and a light box. For food and beverage applications that require IP69 conformance, a camera housing was developed for the Imperx Bobcat camera using stainless steel.
Since such designs are time consuming, Imperx supplied Components Express, Inc. with a Bobcat camera in a different frame without cooling fins such that the stainless-steel enclosure and a set of movable shims were used to both mount the camera and dissipate the heat (Figure 2).
Of course, while such camera enclosures are invaluable for those involved in machine vision, security, and military applications, the cabling required is equally as important. If such cameras do not use cord grips, signal degradation will be far less likely to occur.
For this reason, cables connected to such enclosures should be directly interfaced to the camera housing. Even better, if the manufacturer of the camera housing has expertise in developing camera interfaces that can use custom right-angled cables in any orientation, fitting the profile of the case and cable combination into the application will be more quickly and easily resolved.
For additional information on the various camera enclosure models from Components Express, Inc. please visit: http://bit.ly/VSD_CEI, or to learn more about cameras and accessories, including camera and lighting enclosures and mounts, please visit our Buyers Guide at: http://bit.ly/VSD_CAM-ACC.
---
Components Express Inc. (CEI)
Woodridge, IL, USA
Imperx
Boca Raton, FL, USA
Matrox Imaging
Dorval, QC, Canada
Teledyne DALSA
Waterloo, ON, Canada