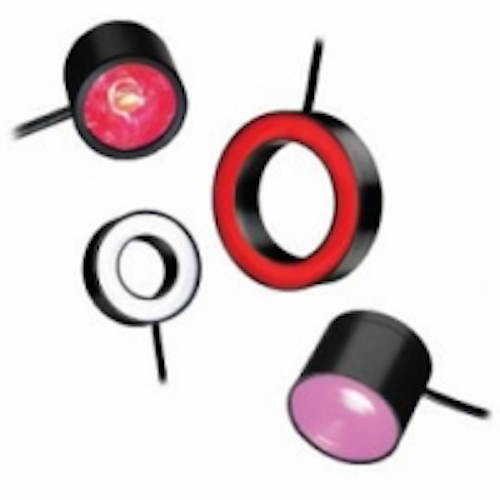 At Automate 2015 in Chicago, ProPhotonix will demonstrate a wide range of machine vision lighting solutions— including its COBRA Slim and Lotus series of LED lights designed for line scan applications. A wide range of form factors from the SpecBright series (pictured) will also be on display for area scan applications, including ring lights, area lights and spotlights.
In addition, ProPhotonix will showcase its 3D Pro Series and 3D Pro Mini series of machine vision lasers, both of which feature line widths down to 30 µm at 120 mm, a wavelength range of 450 nm to 850 nm, and fan angles between 10° and 90°.
To Learn More:
Contact: ProPhotonix
Headquarters: Salem, NH, USA
Products: COBRA Slim and Lotus line scan lighting, SpecBright area scan lighting, 3D Pro/3D Pro Mini machine vision lasers.

What ProPhotonix says:
View more information on COBRA Slim lighting.
View more information on Lotus lighting.
View more information on SpecBright lighting.
View more information on 3D Pro lasers.
View more information on 3D Pro Mini lasers.

View More Products| Locate a vendor or system integrator | Receive e-mail updates
Share new products that you think are particularly interesting or helpful by contacting James Carroll, Senior Web Editor, Vision Systems Design.
Join our LinkedIn group | Like us on Facebook | Follow us on Twitter | Connect on Google +