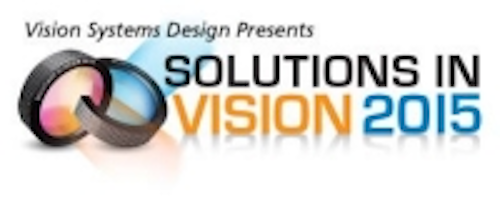 As part of our Solutions in Vision series, we want to provide our readers with as many resources on imaging and machine vision as possible. As part of this, Andy Wilson, Vision Systems Design Editor in Chief, has compiled a list of educational and informative books on various imaging topics that he personally recommends. Check out this week's recommendations here:
Basic Vision: An Introduction to Visual Perception by Robert Snowden, Peter Thompson, Tom Troscianko: How do we spot a familiar face from across a crowded room, and know that we're not waving to a complete stranger? How can we judge that an oncoming car is approaching too fast for us to cross the road safely, and immediately determine that we're better off waiting at the curb? Basic Vision: An Introduction to Visual Perception demystifies the processes through which the brain "sees." It leads us through the various elements that come together in our perception of the world around us: size, color, motion, and three-dimensional space.
Visual Perception Part 1, Volume 154: Fundamentals of Vision: Low and Mid-Level Processes in Perception (Progress in Brain Research)by Susana Martinez-Conde, S. Macknik, Maria M. Martinez, Jose-Manuel Alonso, Peter U. Tse: This book presents a collection of articles reflecting state-of-the-art research in visual perception, specifically concentrating on neural correlates of perception. Each section addresses one of the main topics in vision research today. Volume 1 Fundamentals of Vision: Low and Mid-Level Processes in Perception covers topics from receptive field analyses to shape perception and eye movements.
Visual Perception and Robotic Manipulation: 3D Object Recognition, Tracking and Hand-Eye Coordination (Springer Tracts in Advanced Robotics) by Geoffrey Taylor, Lindsay Kleeman: This book takes steps towards the realization of domestic robots by presenting an integrated systems view of computer vision and robotics, covering fundamental topics including optimal sensor design, visual servoing, 3D object modelling and recognition, and multi-cue tracking, with a solid emphasis on robustness throughout.
Visual Perception for Manipulation and Imitation in Humanoid Robots (Cognitive Systems Monographs)by Pedram Azad: The development of humanoid robots is one of the most challenging research fields within robotics. One of the crucial capabilities of such a humanoid is the ability to visually perceive its environment. The present monograph deals with visual perception for the intended applications manipulation and imitation, supporting higher-level cognition. In particular, stereo-based methods and systems for object recognition and 6 DoF pose estimation as well as for markerless human motion capture are presented.
Visual Intelligence: Perception, Image, and Manipulation in Visual Communicationby Anne Marie Seward Barry:Today, our environment is dominated by the visual. This book explores "visual intelligence" as a basic and indispensable tool of cultural survival. The author offers a practical manual on a non-superficial level for those who seriously want to know how images are processed, how they function in relation to our innermost beings, and how they form the psychological fabric of our political, social, and economic environment. Barry defines how we derive meaning from images and examines perceptual process, how it has evolved, and the role it plays in our thinking.
View more Solutions in Vision content
Share your vision-related news by contacting James Carroll, Senior Web Editor, Vision Systems Design
To receive news like this in your inbox, click here.
Join our LinkedIn group | Like us on Facebook | Follow us on Twitter | Check us out on Google +