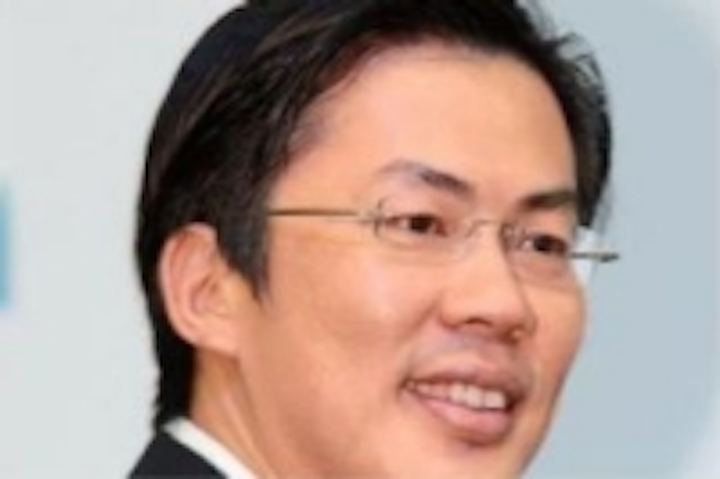 When it comes to the global machine vision industry and where it could be headed, the general outlook seems to be optimistic. In a number of the reports released by organizations like the AIA and VDMA, as well as from individual companies, global expansion seems to be one big indicator for success. For Vitrox Corp, a Malaysian company that develops machine vision inspection equipment, this trend is no different.
As of now, Vitrox already has orders in hand of RM15mil to RM17mil worth of vision inspection equipment to deliver by next month, which on the whole, may lead to double-digit growth for Q1, and moving forward, according to CEO Chu Jenn Weng (pictured.)
"We believed that for this first quarter, our performance will register a double-digit percentage growth in sales compared to a year ago corresponding period, which achieved a sales revenue of RM22.8mil," he said. "We are also aiming for a double digit percentage growth in sales for 2015 in view of the increased in demand for vision inspection equipment for the semiconductor and electronics assembly industry," Chu said.
One of the main reasons for this success, as mentioned above, is expanding the company's outreach in other parts of the world, including China, the United States, South Korea, and Mexico to market such products as its next generation of tray vision inspection equipment and 3D X-ray inspection equipment, according to Chu.
"The tray vision inspection equipment will be out in the market by the second quarter, while the 3D advanced X-ray inspection equipment is scheduled to be released in the second half," he said.
In addition to global expansion, Vitrox will also invest RM80mil in an expanded headquarters, which will double the production capacity of the present facility. It will also invest about RM20mil this year for design and development activities to develop new machine vision applications for the manufacturing sector.
View a press release on the Vitrox figures.
Share your vision-related news by contacting James Carroll, Senior Web Editor, Vision Systems Design
To receive news like this in your inbox, click here.
Join our LinkedIn group | Like us on Facebook | Follow us on Twitter | Check us out on Google +