(Slideshow) 2016 Innovators Awards honoree ceremony
IN CASE YOU MISSED IT: Check out our coverage of some of the disparate products that you can see in person at The Vision Show 2016 in this slideshow.
Jun 28th, 2016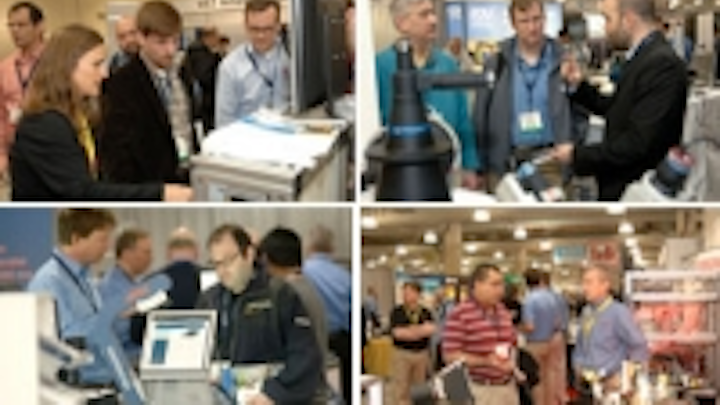 To celebrate our second annual Innovators Awards Program, Vision Systems Design held a reception on the show floor of The Vision Show 2016 on May 3, 2016, where many representatives from companies at the show were on hand to accept their awards from Andy Wilson, Editor-in-Chief of Vision Systems Design.
"Recognizing cutting edge technologies and products in the vision industry is the aim of our Innovators Awards program," said Alan Bergstein, Publisher of Vision Systems Design. "This year, I am pleased to note that the Second Annual Awards saw even more companies being recognized for their innovative technologies, products, and systems."