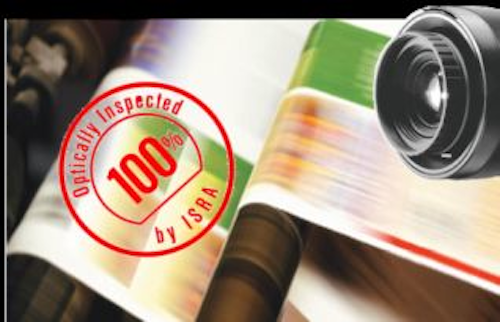 ISRA VISION will showcase its SMASH surface inspection system and PrintSTAR print inspection solution at Pack Expo 2013. SMASH systems are optical inspection systems that use 500 to 12,000 pixel CCDcameras to detect defects throughout converting processes. Defects are identified, classified, and documented, and a protocol is created with defect statistics, roller notes, and images. ISRA VISION's PrintSTAR solution enables inspection in the web printing industry. It features a user interface that provides immediate feedback and a visual display of the completed printed image. In addition, PrintSTAR can set up a new job in less than 60 seconds and compare a defect graphically with a "Golden Reference." It also allows for as many cameras as necessary to be integrated into the system.
Pack Expo booth number: C-5011
To Learn More:

Contact:ISRA VISION
Headquarters: Darmstadt, Germany
Product: SMASH surface inspection and PrintSTAR print inspection.
Key Features: Optical surface inspection system for converting processes (SMASH),optical inspection in the web printing industry (PrintSTAR).
What ISRA VISION says:
View more information on print inspection.
View more information on converting inspection systems.
View More Products
Locate a vendor or system integrator in our Buyer's Guide
Share new products that you think are particularly interesting or helpful by contacting James Carroll, Senior Web Editor, Vision Systems Design.