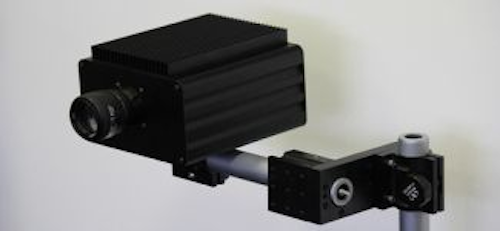 Astro vision systems from One Box Vision feature smart line scan cameras in a self-contained, compact unit. The Astro supports a variety of sensors, including grayscale sensors (2K, 4K, 6K, 8K, and 12K), and color sensors (2K and 4K). It is supported by an I7 3770s 3rd generation processor and features DisplayPort and HDMI capability, four USB 3.0 ports, three line inputs, and two line output for encoder and rejection interfaces. Astro systems are powered by National Instruments' Vision Builder (Vision Builder AI) software for automated inspection and a built-in deployment interface is included, which enables users to quickly deploy inspection, guidance, and identification applications.

To Learn More:

Contact:One Box Vision
Headquarters: Clonmel, Ireland
Product: Astro vision system
Key Features: Grayscale sensors (2K, 4K, 6K, 8K, 12K), color sensors (2K, 4K), four USB 3.0 ports, 3 input lines, 2 output lines, F-Mount adapter.
What One Box Vision says:
View more information on the Astro vision system.
View More Products| Locate a vendor or system integrator | Receive e-mail updates
Share new products that you think are particularly interesting or helpful by contacting James Carroll, Senior Web Editor, Vision Systems Design.
Join our LinkedIn group | Like us on Facebook | Follow us on Twitter | Check us out on Google +