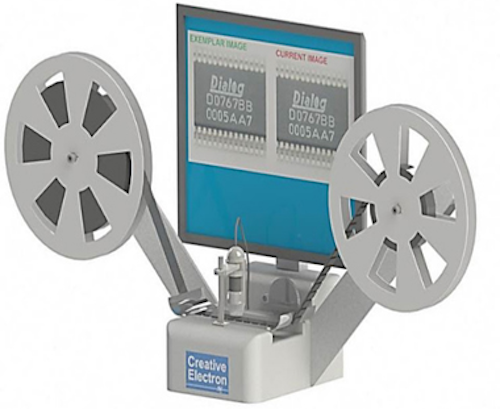 Because it is a time consuming and error-prone process, most companies do not perform 100 per cent visual inspection of components on reels.

Now, in an effort to provide its customers with a system that can automate that process, engineers at Creative Electron (San Marcos, CA, USA) have developed a new vision-based inspection system.

The so-called Hawk system not only counts the parts on each reel, but also visually inspects them by taking images of each component and comparing them to a golden sample reference image using pattern recognition software.

The system also has an optical character recognition algorithm that reads the markings on each component and reports any discrepancies. The company claims that the system can inspects up to 1,000 components in three minutes.

In addition, the system generates a detailed report telling the operator how many parts passed and failed the inspection process, and which parts failed.
Related articles from Vision Systems Design you might also be interested in reading.
1. Machine vision targets semiconductor inspection

Combining sophisticated lighting, multiple cameras, and custom hardware allows semiconductor wafers to be rapidly inspected.

2. IR cameras tackle PCB inspection applications

IR cameras are finding applications in PCB analysis to detect shots and thermal anomalies.

-- Dave Wilson, Senior Editor, Vision Systems Design